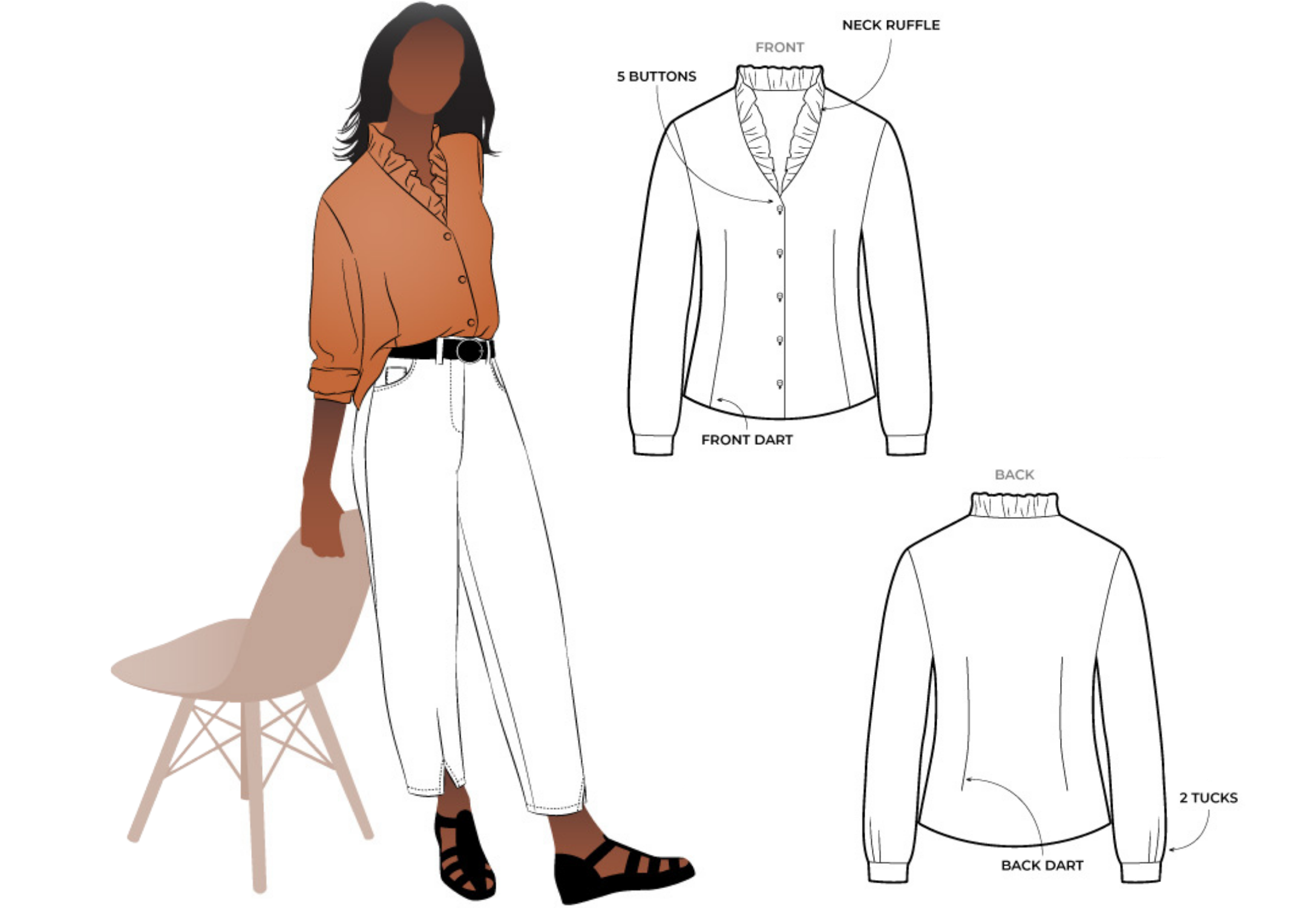 A button down shirt is always a classic but we've added a little bit of drama with a frill neck collar on this gorgeous new sewing pattern style. The Francesca Woven Shirt will be such a fabulous addition to your wardrobe. Francesca features a button front opening, front and back shaping darts, long cuffed sleeves with sleeve dart and of course the statement neck frill.
We suggest making Francesca in cotton, rayon or silk. This style, like all our styles, is available in sizes 4 to 30. We offer a huge size range to help you make fabulous garments no matter what your measurements are.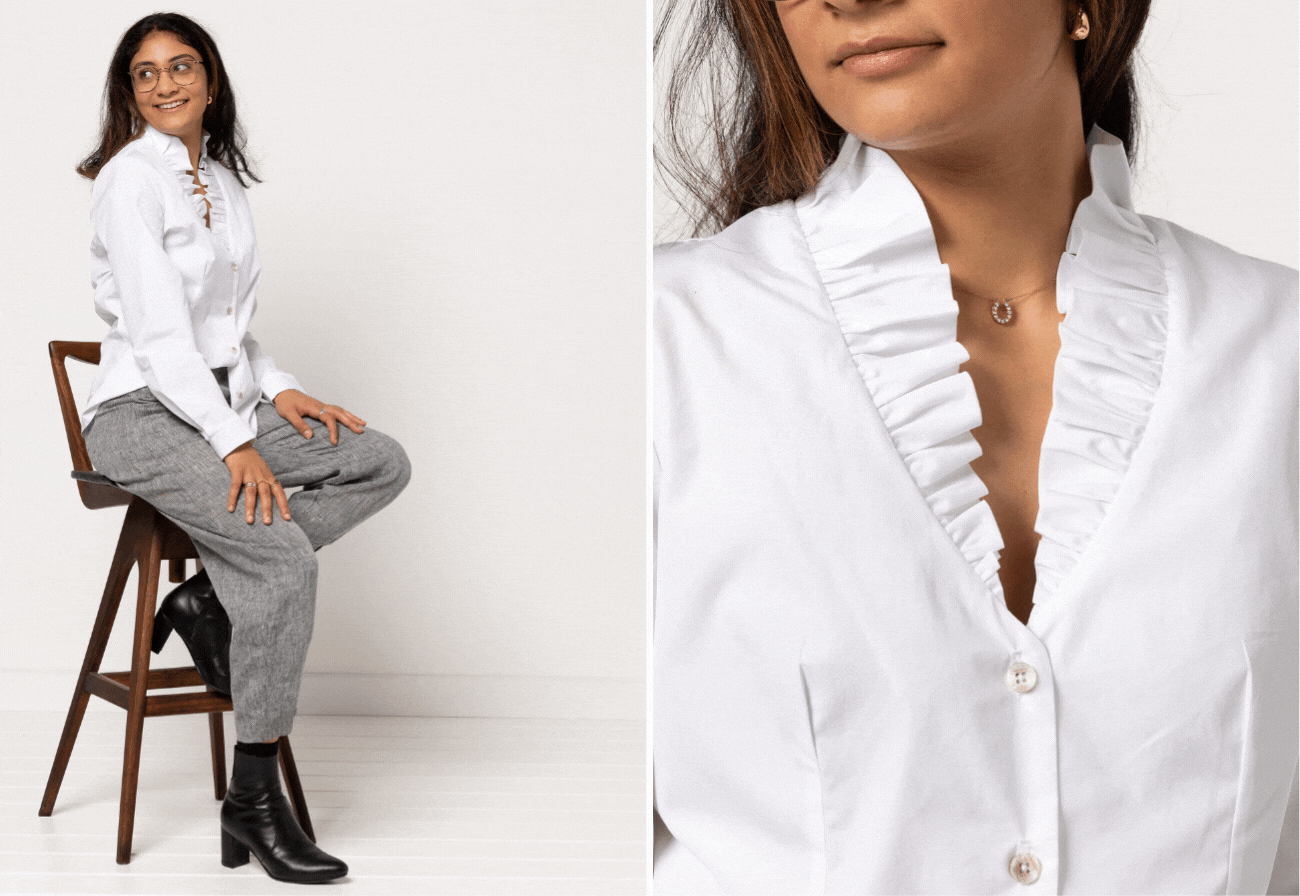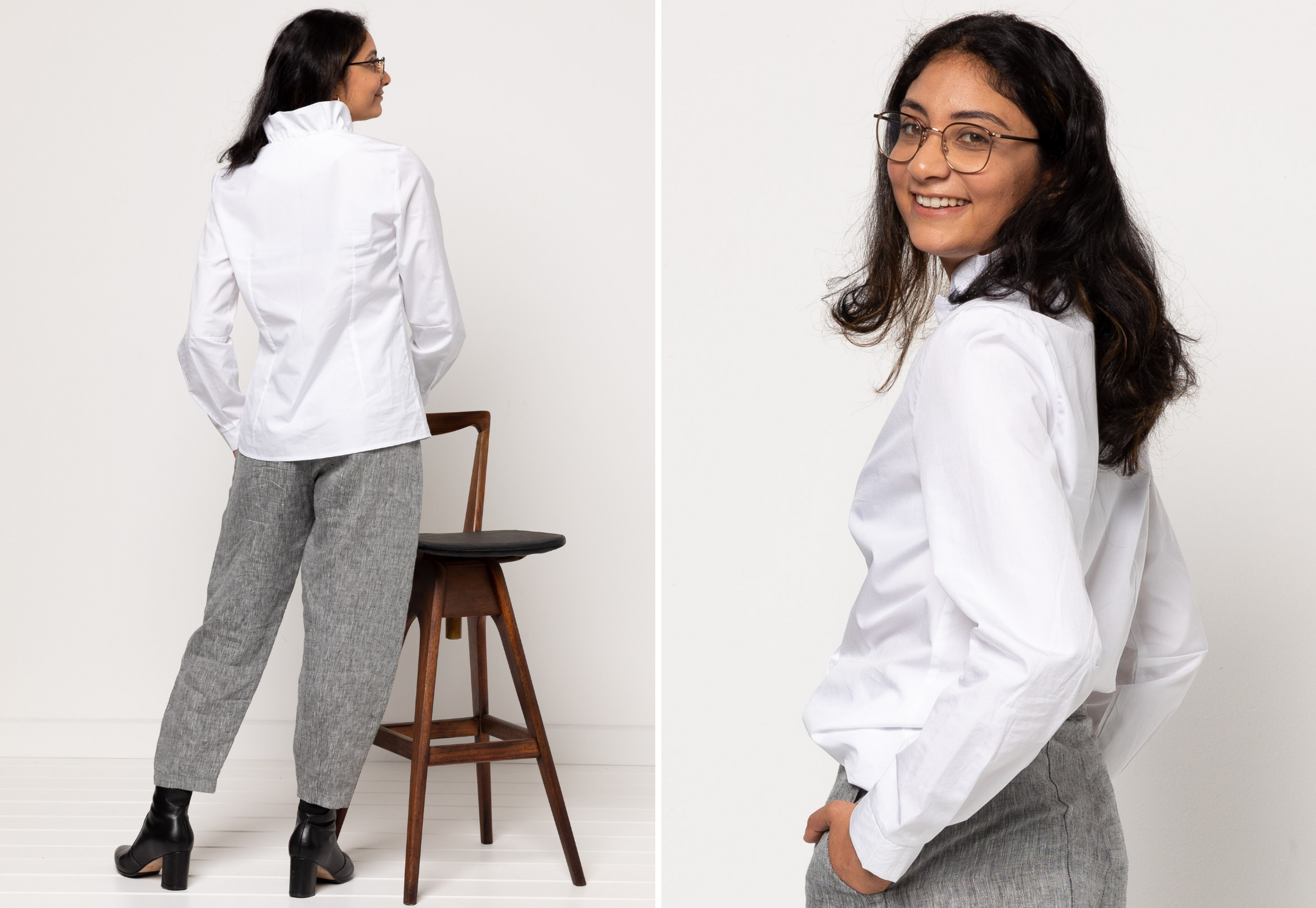 Until next time, happy sewing from the Style Arc team.