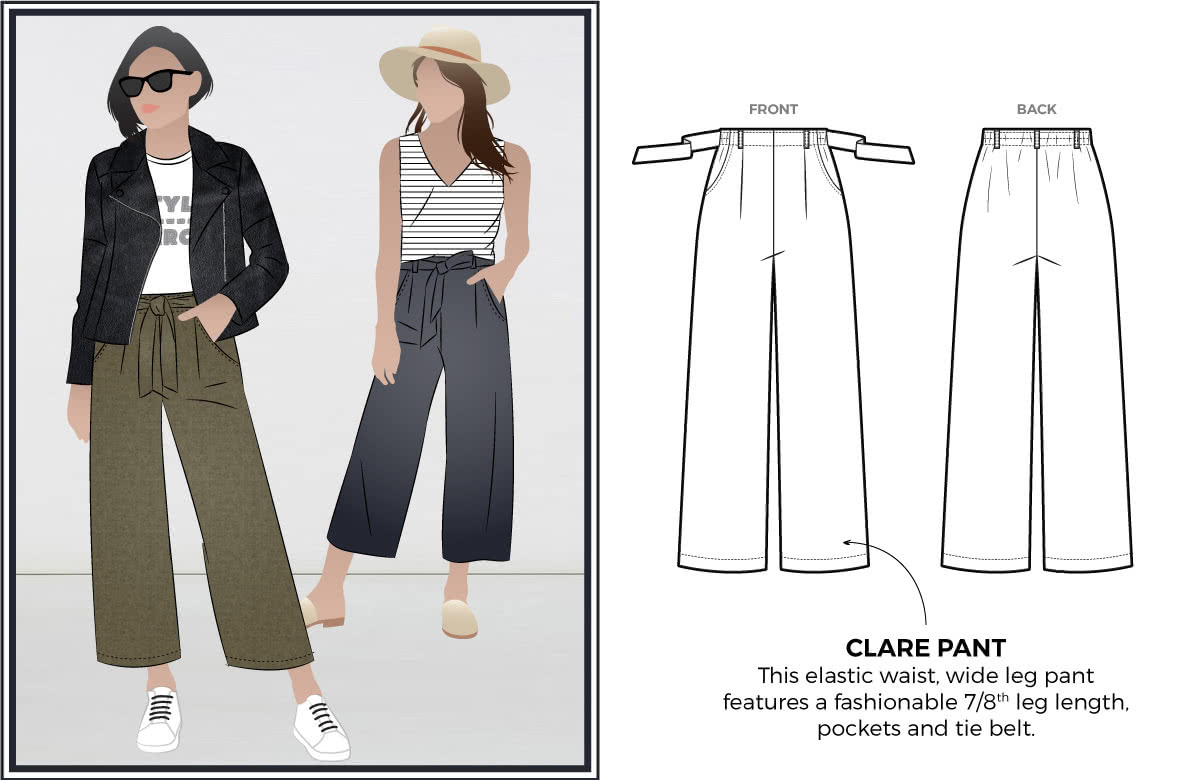 Our Clare Pant sewing pattern for women is live! A wide leg is the standout pant shape of the season. The cleverly designed elastic waist sits flat over the tummy for a slimming look. Featuring a tie belt and angled pockets you will love this easy to wear and easy to sew fashion forward pant.
A few months ago we did an Instagram story about a new garment and Lyn and Liz were wear-testing their Clare pants in the background. We received more comments about their pants than the actual garment we were discussing in the story. So here it is, the long-awaited Clare Pant we hope you like it, it's super comfy and a quick weekend make!
Pattern formats available: Hard Copy Single Size, Hard Copy Multi-size, PDF Single Size and PDF Multi-size.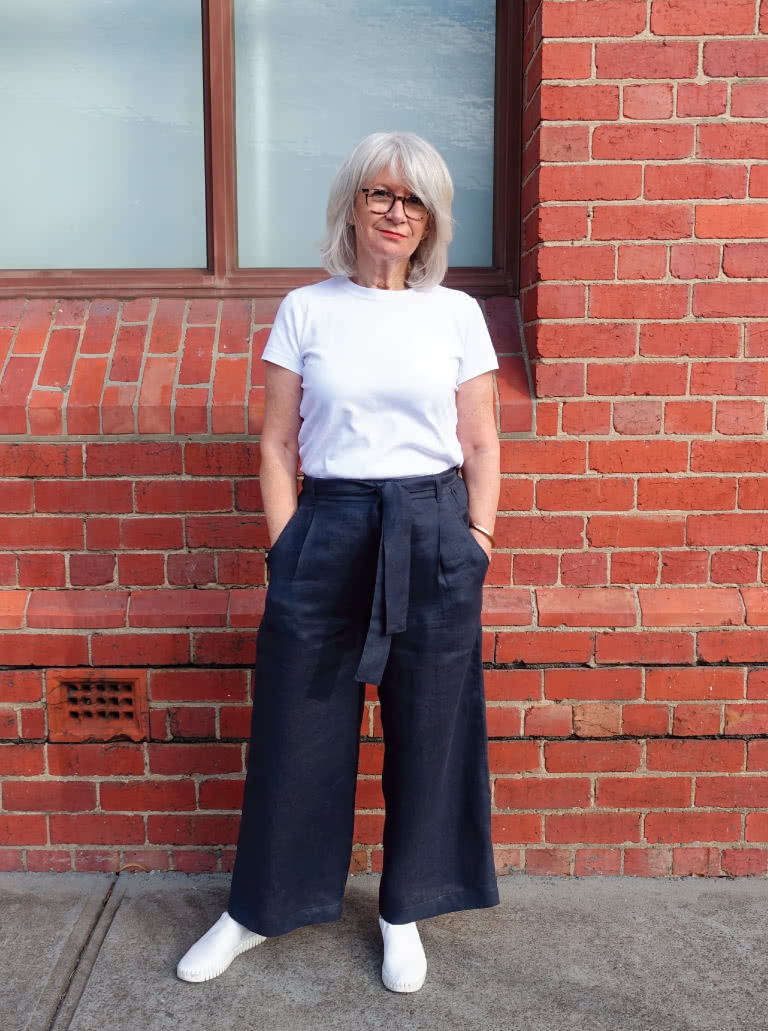 Model Height: 163 cm #over60andfabulous
Until next time, happy sewing!