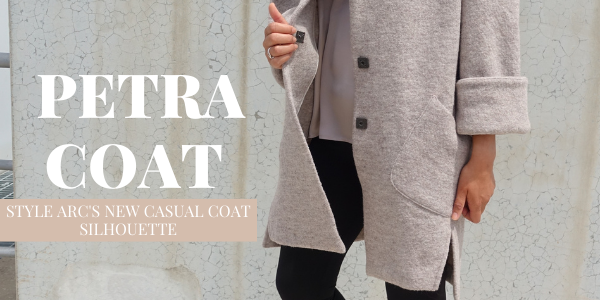 Did you catch the release of our latest sewing pattern? The stunning Petra Coat is our new casual coat silhouette. With statement details like the revere collar, angled hem-line, side vents and the oversized pockets the Petra Coat will become the corner stone of your casual wardrobe.
The Petra Coat isn't just for the winter months though. We have used stunning boiled wool from the Cloth Shop in Ivanhoe (in Melbourne, Australia) ideal for the cooler climates, however using linen is perfect for warmer temperatures. We are sure you will want to have one for every season.
The Petra Coat is available is Single Size Hardcopy, Multi-Size Hardcopy, Single Size PDF and Multi-Size PDF, now including A0 size format.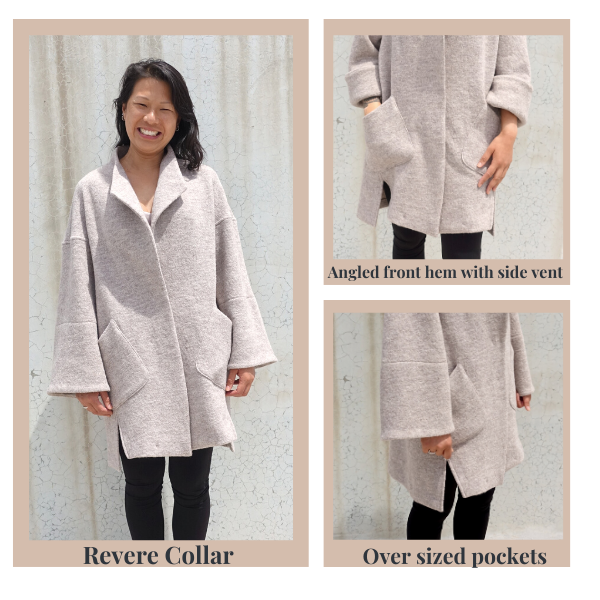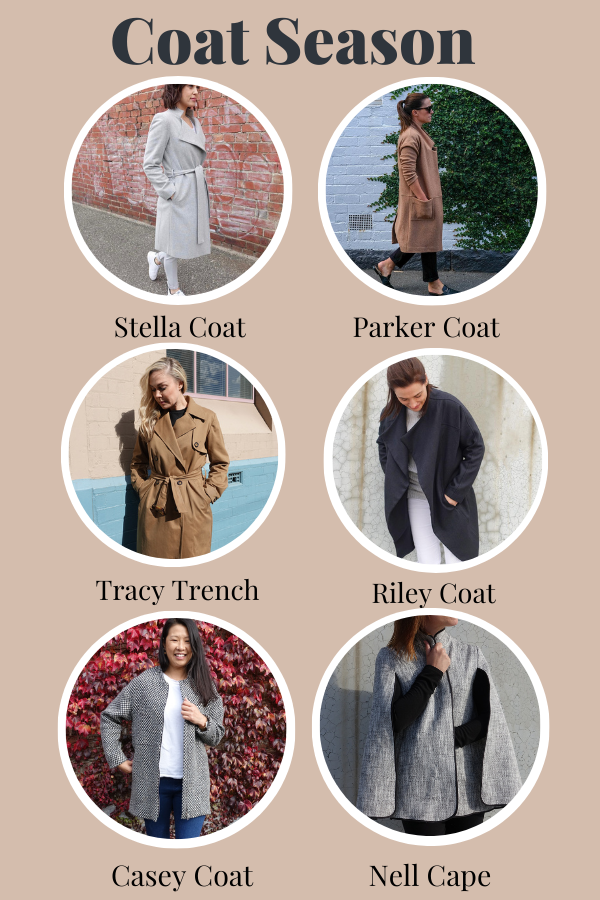 Here in the Southern Hemisphere the weather is warming up and we are all thinking about and planning our summer wardrobe. However for our friends in the north, planning their winter wardrobes, we have pulled together a roundup of our favourite coat patterns⁠.
If you are looking to add a classic style perhaps you should consider the Tracy Trench or full length styles like the Parker coat or Stella coat. These styles are classics that look stunning made up in this season neutrals or take classic shape out of its comfort zone and make yours up in a pop of colour like pink or green. ⁠ ⁠
Maybe this year you are planning to sew a little bit of frosting like an eye catching Nell Cape or maybe the unique cocoon shape of Casey coat or Riley coat. These shapes are really fun to play with texture and colour. The design lines of Riley and Casey even lend themselves to using contrast fabrics. SHOP JACKETS AND COATS NOW.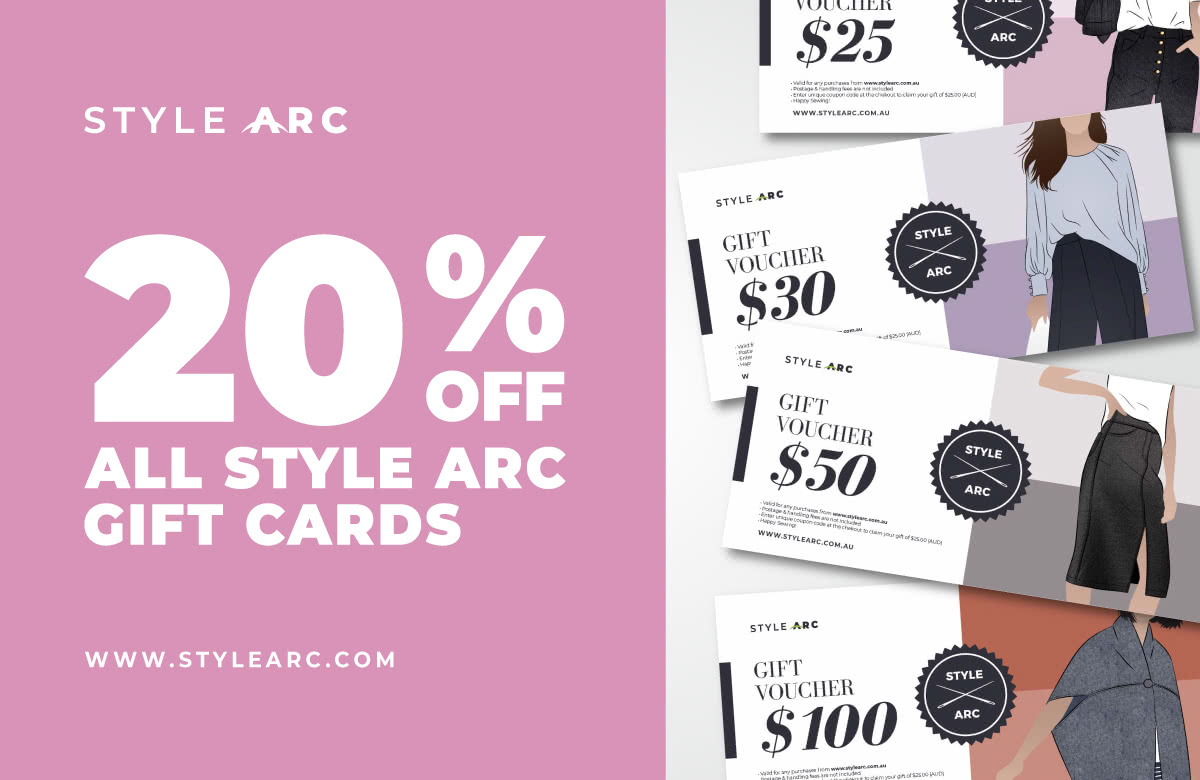 Still looking for the perfect gift for the sewist in your life? From now until Christmas eve we are offering 20% off our gift card range. Available in $25, $30, $50 or $100 amounts. Our gift cards are digital and delivered straight to your inbox. Why not hit the forward button on this email and give a not so subtle hint about what you would like to receive as a gift this festive season. Just use the coupon code GiftVoucher2020 at check out to redeem your discount.

Until next time, happy sewing from the Style Arc team!
PS: Want to join the growing list of International Style Arc Stockists? Click here to find out how!