Did you miss our latest sewing pattern release, the Armidale Dress? It's a traditional fit and flare dress pattern that can lend itself to many looks by simply changing what you wear with it!
Here are some suggestions on how you can rock our Armidale dress, or an existing fit and flare dress in your wardrobe!
If you a planning a casual catch up with friends, Armidale looks wonderful styled with your much-loved denim jacket (or Stacie or Stevie Jacket if you don't own one) and your favourite sneakers. This look is comfortable, smart and casual but more importantly has inseam pockets! Don't forget to make it in a print to really showcases your individual style.
If you are going for a more sophisticated look, we'd suggest making the pattern in a solid colour, be that bright emerald or a classic black, and pairing it with our Harriet Jacket, heels and a small clutch.
We also suggest you consider making Armidale in a neutral colour. Neutral colours are great garments to have in one's wardrobe, and considered an added advantage because you can style them with any colour accessory or shoe!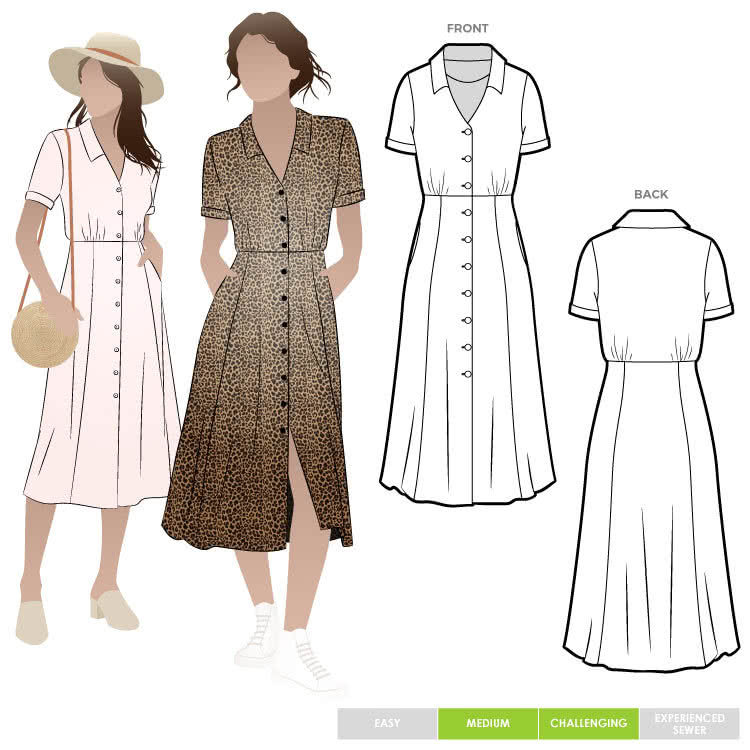 People say that diamonds are a girl's best friend but we say the fit and flare dress will be! It's versatile, comfortable, fun and will look effortlessly chic no matter your shape!
Armidale is available in the following formats: Hard Copy Single Size, Hard Copy Multi-size, PDF Single Size and PDF Multi-size.
Until next time, happy sewing!