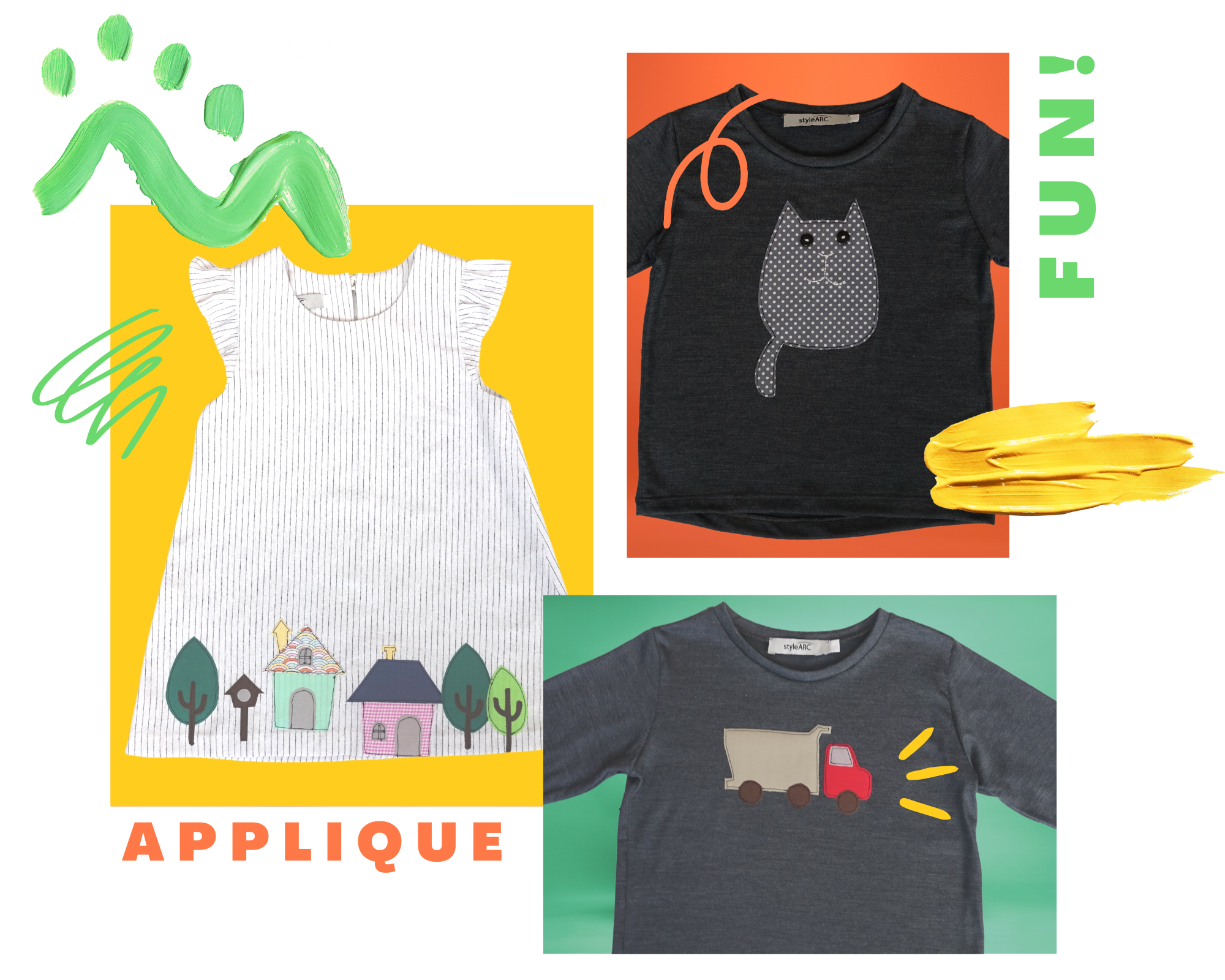 SHOP HOUSES APPLIQUE, CATS APPLIQUE, TRUCKS AND TRACTORS APPLIQUE
Are you feeling crafty or looking to use up some of those scraps in your fabric stash? Appliques are a great way to add some interest to our kid's sewing pattern range. You can apply appliques to t-shirts, sweatshirts, dresses, and leggings but you are not limited to clothing alone! Appliques look great framed or added to blankets, art smocks or library bags, you are only limited by your imagination!
If you are new to appliques and not quite sure what they are all about, be sure to have a look at our "How To" blog post here.
STEP BY STEP GUIDE TO APPLIQUE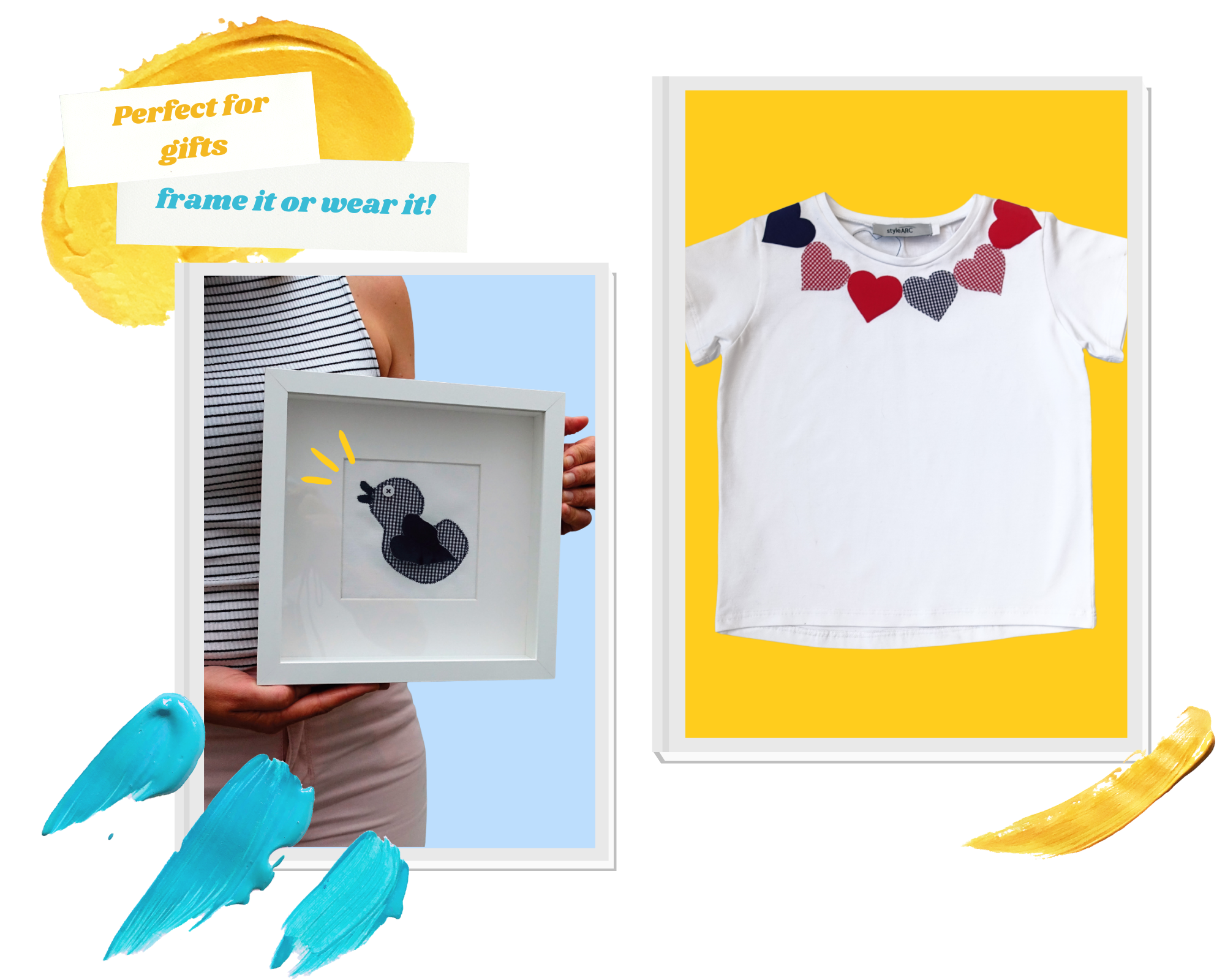 SHOP DUCK AND SWAN APPLIQUE OR HEARTS, FLOWERS AND BUTTERFLIES APPLIQUES
Our appliques are sent to you via email as a digital PDF template, set up to print on A4 or US Letter size paper for printing on a standard home or office computer. The template include the outlines of the shapes required to make the selected design. You will not receive a finished applique patch or a printed applique template in the mail. Instead, you will receive a file direct to your computer ready to print and start creating right away! Note that our applique range is only available in PDF format.
Keep up with the latest Kids Patterns and follow us on Instagram @stylearckids.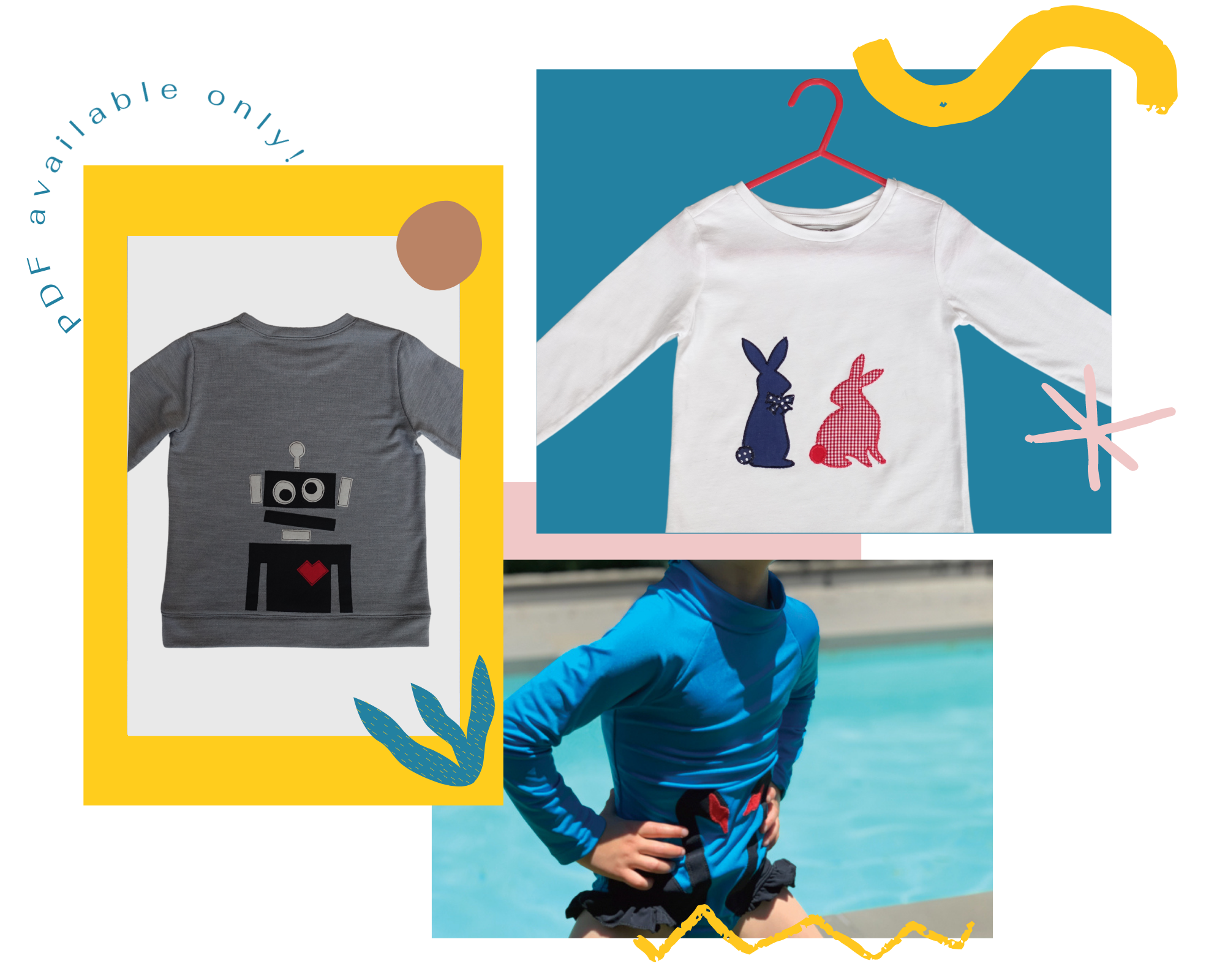 SHOP ROBOTS APPLIQUE, RABBITS APPLIQUE, DUCK AND SWAN APPLIQUE.

Want to join the growing list of International Style Arc Stockists? Click here to find out how!