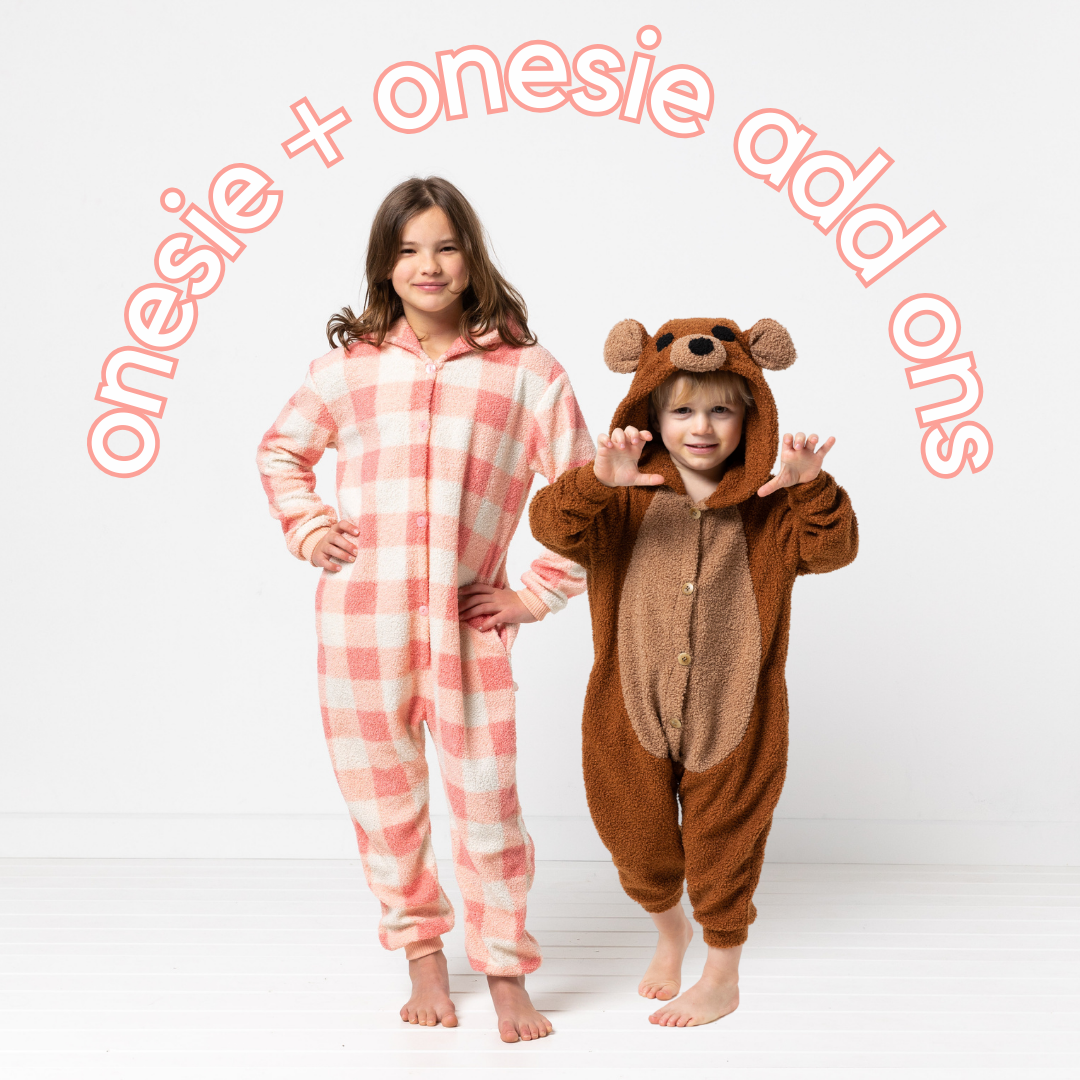 Make your little one the ultimate present this holiday season – a snuggly onesie!
The new kids Onesie sewing pattern features long sleeves and the option for a neckband or hood. Purchase the onesie on its own or with the fabulous add on pack where you can make 11 different characters at 20% off!
Unleash your creativity and craft a one-of-a-kind character for children aged 2-14!