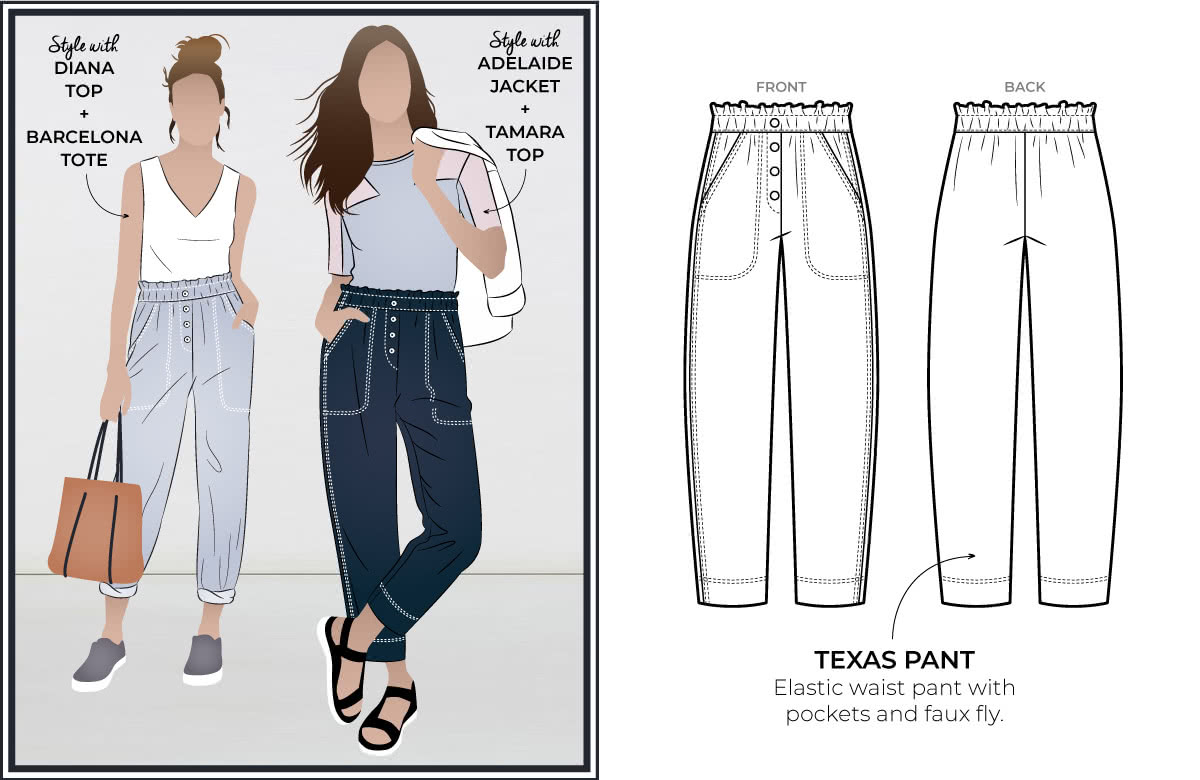 Look and feel your best in our latest sewing pattern release the Texas Pant. If wearing jeans doesn't always do it for you, you'll love our new Texas Pant – both comfy and stylish all rolled into one. Our Texas Pant will help you maintain professionalism through isolation whilst staying comfortable at the same time. This soft relaxed pant features a wide elastic waistband completed with a slight ruffle which runs around the top edge, functional slant pockets and a 7/8th leg length. To add interest to the style we added some twin needle contrast stitching down the side legs, pockets and hem. To complete the pant, we added some non-functional buttons at the faux fly.
Texas is available in the following formats: paper single-size, paper multi-size, PDF single size and PDF multi-size.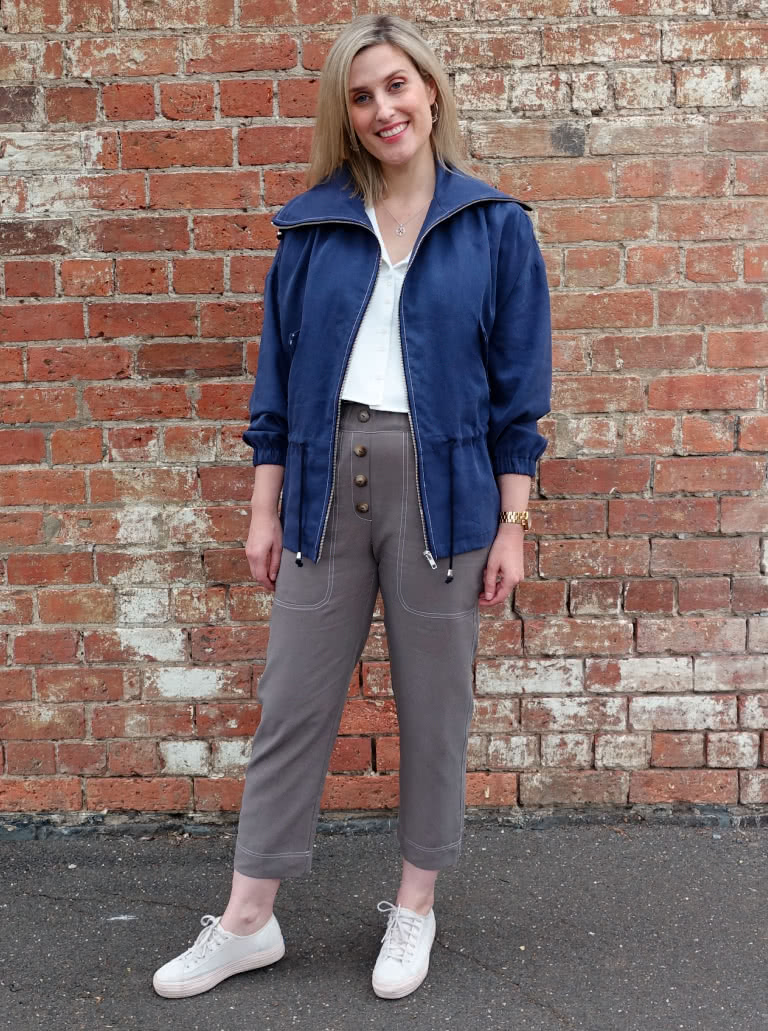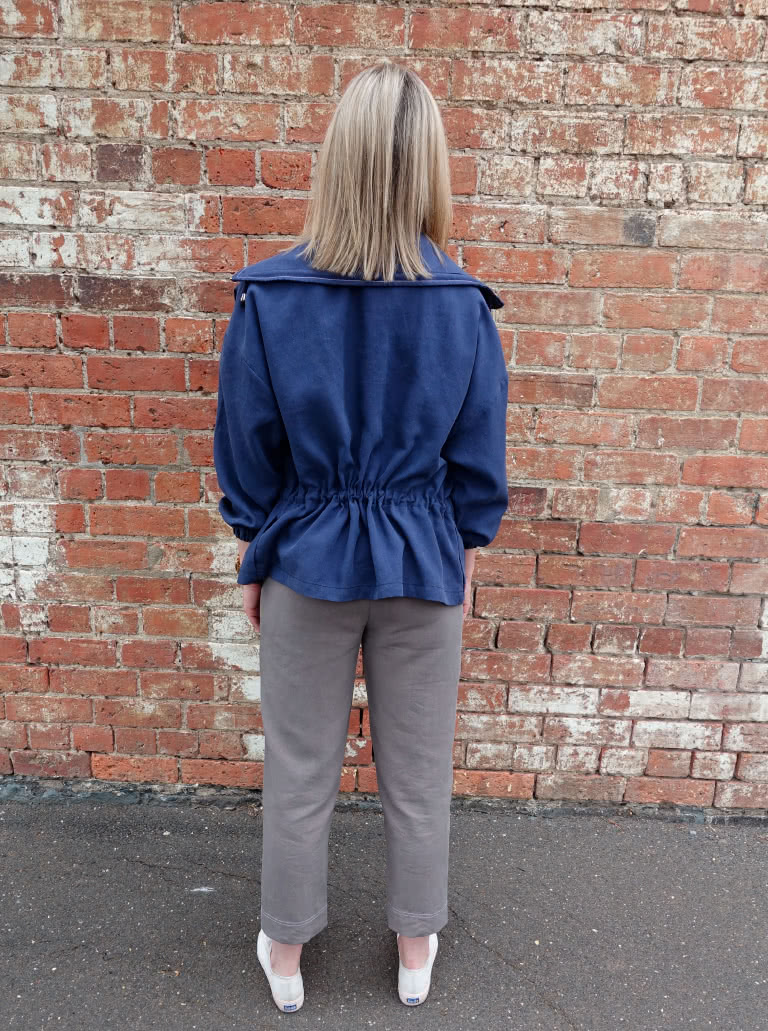 We are almost half way though the month of May which means there's a little over 15 days left for you to pick up our June Sheath Dress or our Maddison Top for free when purchasing another pattern from our Style Arc Website. As some of you may be new to Style Arc we have put together some steps to help you order on our site and gain your freebie.
Shop as usual. When adding a pattern to your cart, make sure to select your size before clicking 'add to cart'.
To add a freebie to your cart, please revisit the home page by clicking on our logo at the top of whatever page you are on. Once on the home page, you will see the freebies shown at the top of the page. Choose your preferred freebie and follow the same procedure as you did above for adding items to your cart. When you have finished your shopping, click 'view cart' at the top of the page. This will display all the items you have in your cart, including your selected freebie, which will still display the non-discounted price. Scroll down to the bottom of the page until you see a green coupon code on the left-hand side of the page. Click on the coupon box and this will apply the coupon and deduct the price of the freebie from your cart. Proceed to the checkout and continue through the process to make payment.
There it is! Simple! Please note that only orders with a discounted freebie in their completed transaction will receive them, so make sure you pop that freebie into your cart and use the coupon as previously mentioned.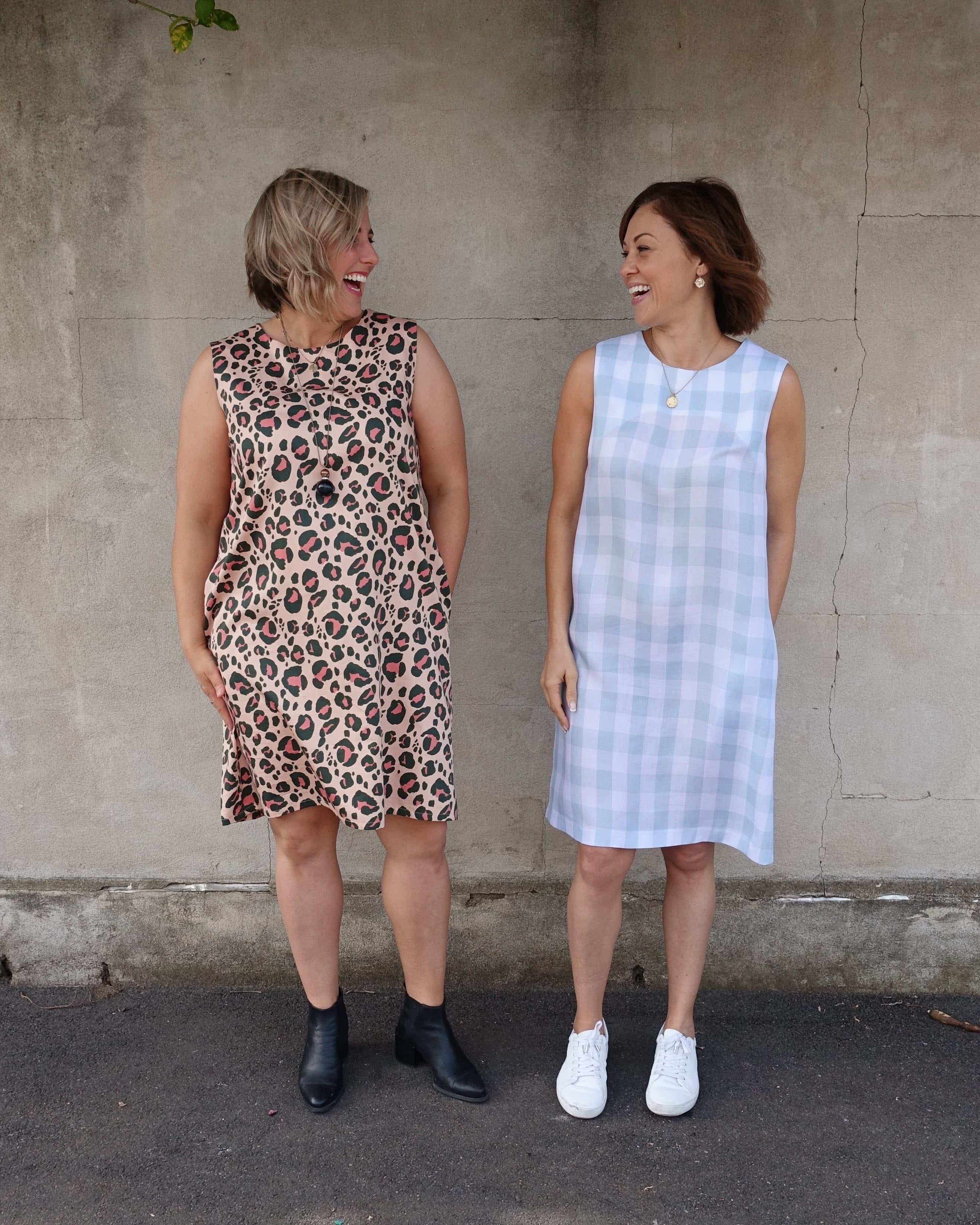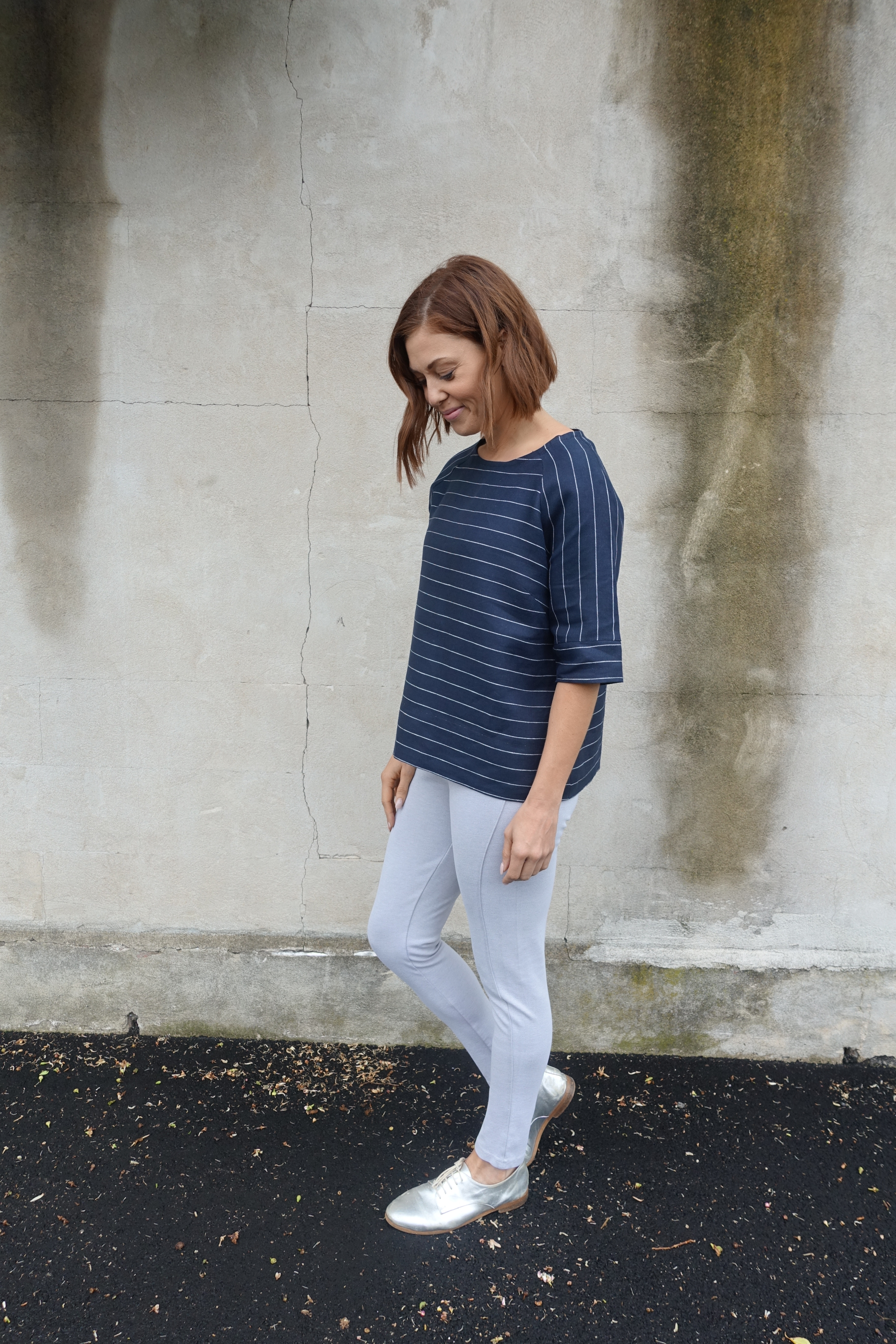 Did you know we are now wholesaling? We have recognised the importance of providing our patterns to retailers and have launched a wholesale account area on our site, allowing retailers to easily shop for and purchase our patterns directly.
If you are a retailer or know of one where you'd like Style Arc to be stocked please reach out at enquiries@stylearc.com.au and join the growing list of stockists. We'd love to hear from you!
Until next time, happy sewing!