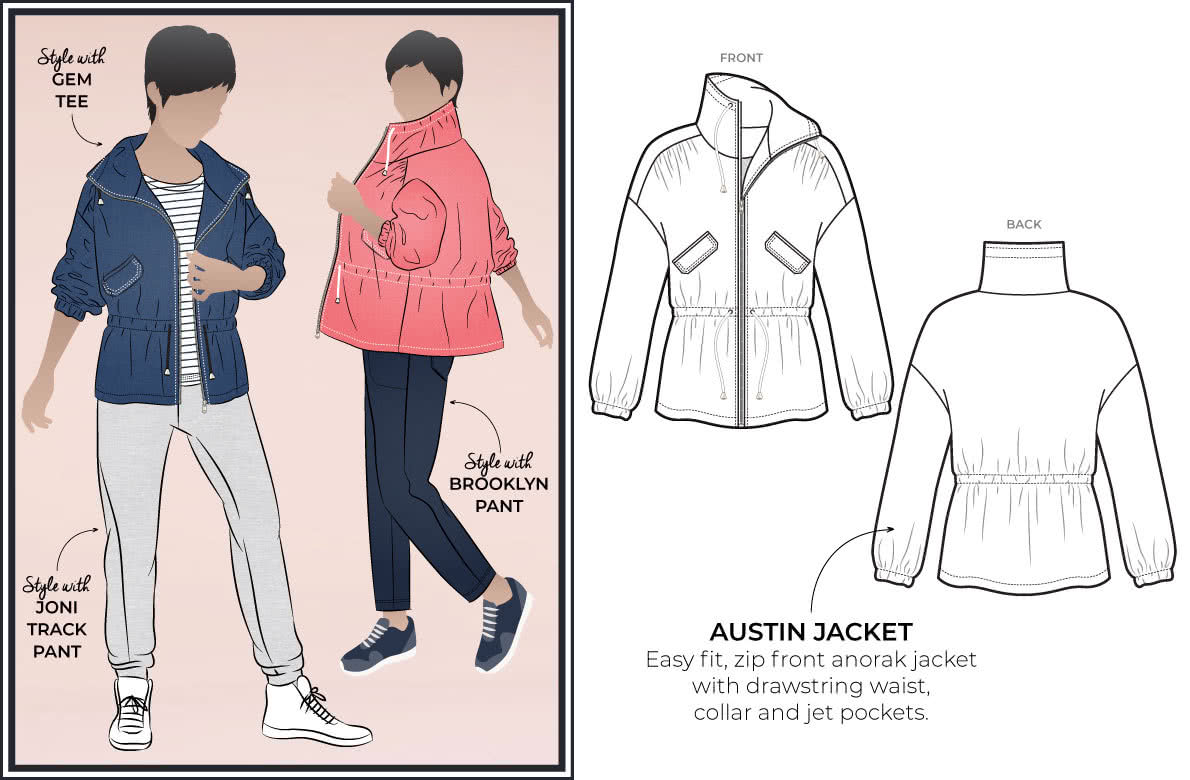 Regardless of the form they come in, one thing is certain, anoraks are trending and they are the perfect style for staying active in all types of weather! Our Austin Jacket is a reinterpretation of the classic anorak jacket sewing pattern. It features a fabulous high collar, front zip, and draw string ties at the neck and waist for a customised fit. We have also added some optional front jet pockets covered by a flap for all you pocket lovers out there! If you are new to jet pockets please have a look at our tutorial here. Finally to complete the look you will love the dropped shoulders and soft gathers that give this jacket a gentle look.
Our Austin Jacket will provide you with the same versatility as a denim jacket, particularly if you choose a neutral colour. To elevate the style we used a contrast stitching in our sample to give this jacket a fashion forward look.
Available in the following formats: paper single-size, paper multi-size, PDF single, PDF multi-size.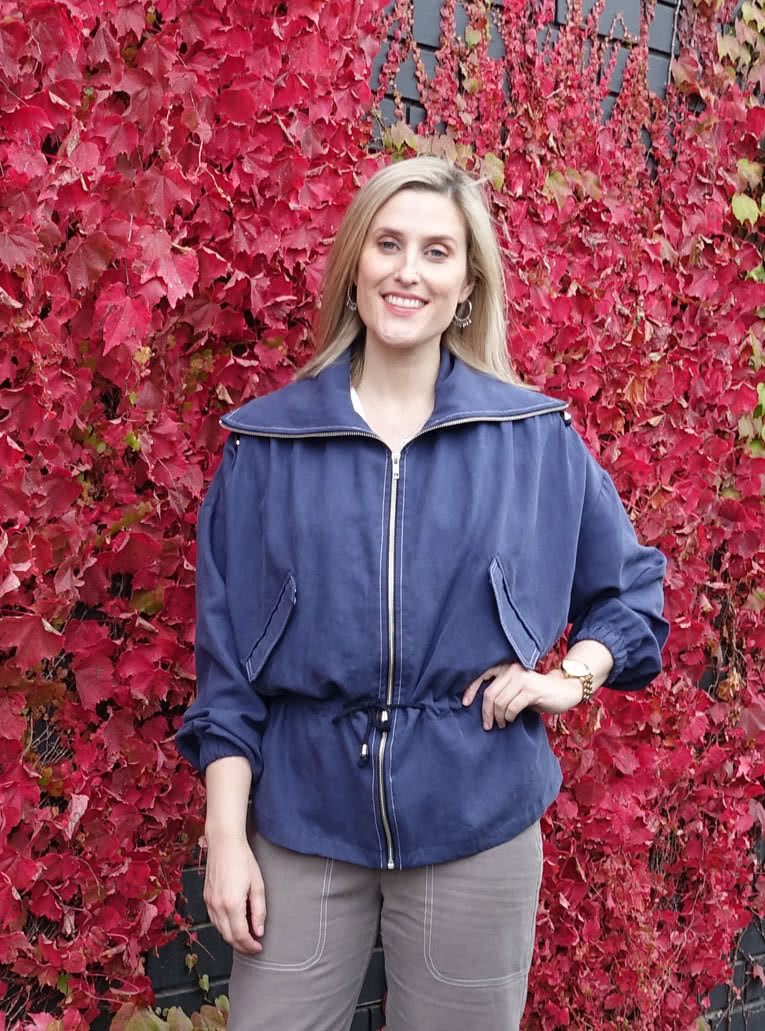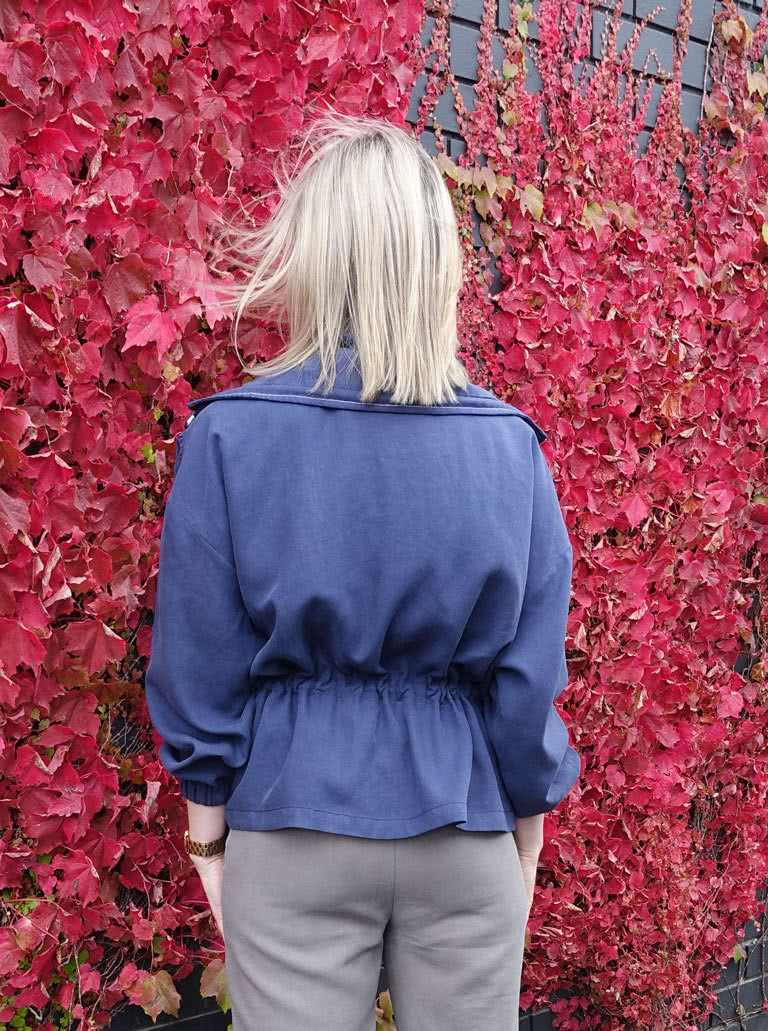 Coming soon… Sneak peek of our Texas Pant sewing pattern pictured above with Austin.
In case you missed our mail-out last week, for the month of May you can pick up our June Sheath Dress for free when you select another pattern on our Style Arc site. June is a casual sheath dress with a simple silhouette and a slight 'A' line shape that makes it a must have piece in ones wardrobe! Alternatively, if the sun is not shining in your skies, you can opt for our Maddison Top. Working fabulously in a stripe, Maddison features a slight trapeze shape in the body and a well drafted raglan sleeve!
Which one will you choose?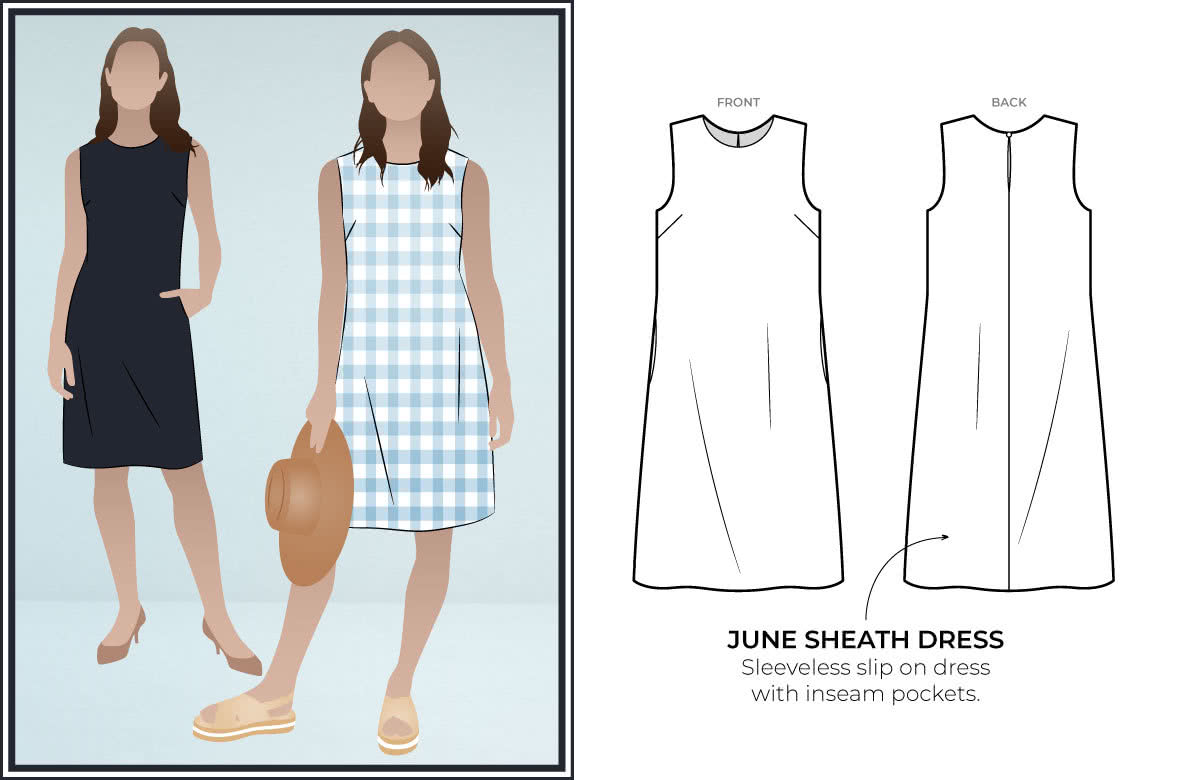 Until next time, happy sewing!