Our Christmas Applique patterns are now live! Are you after a quick Christmas sewing project for your junior loved ones? Read on to learn more!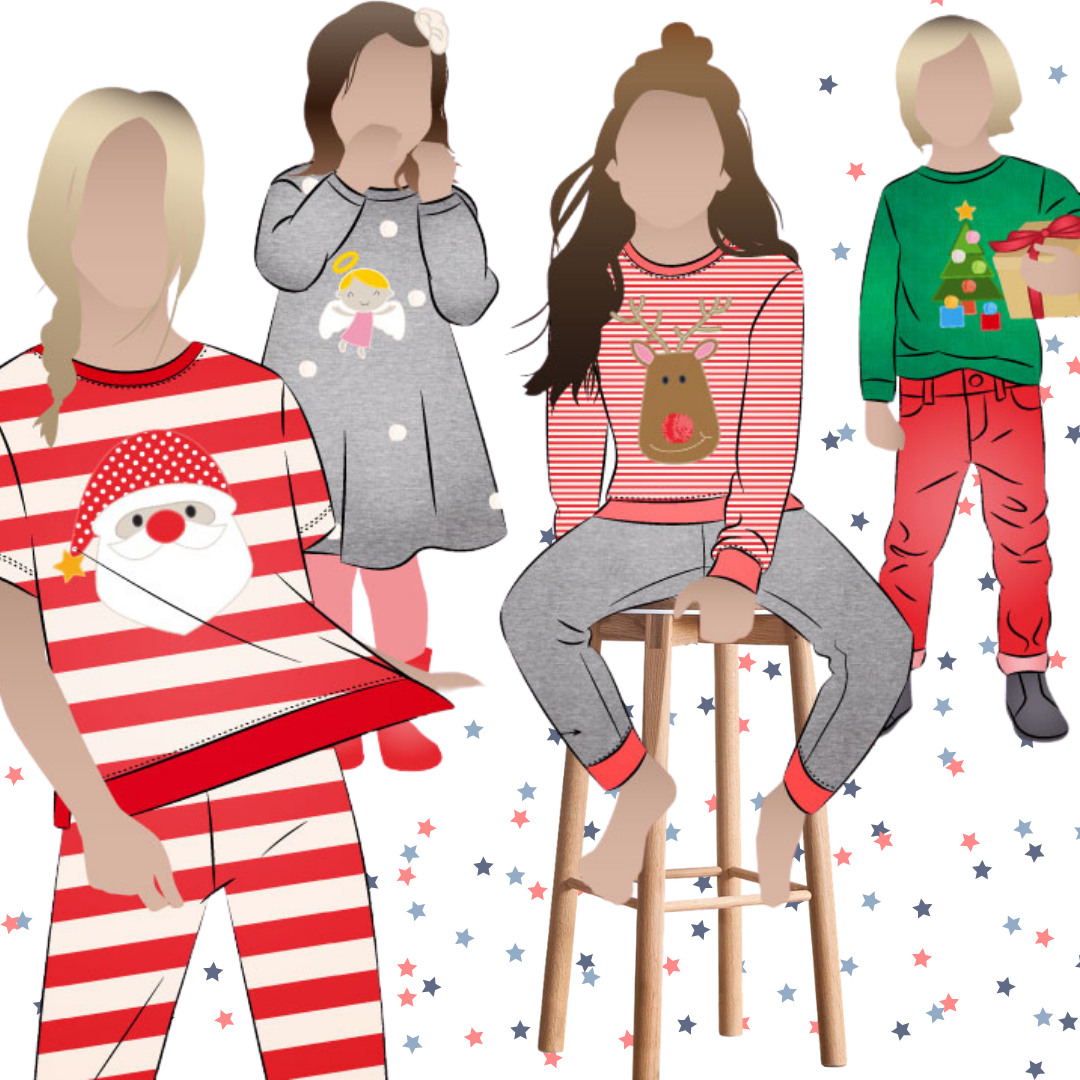 With Christmas just around the corner we are excited to announce we have designed a do it yourself applique pack dedicated to this joyful time of the year! In this digital PDF pack, you will receive three Christmas appliques to add to any project! Patterns include a Christmas Tree, Santa, Reindeer and Angel – so take your pick and mix and match the characters to suit the child or adult you have in mind.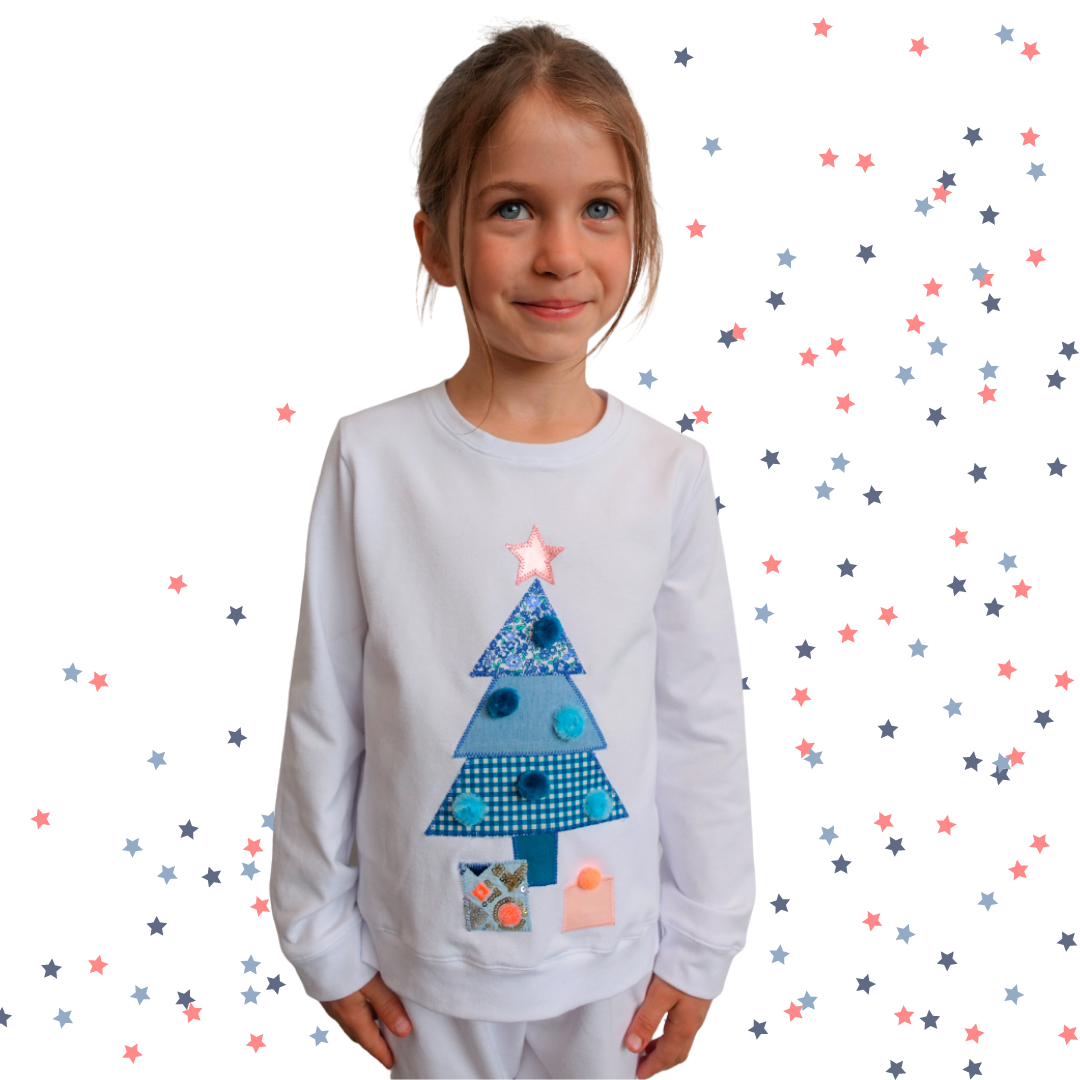 We have added the Christmas tree to our recent pattern release of the Children's PJ set, a wonderful gift for this time of year. Appliques are a great way to use up those much-loved scraps of your favourite fabrics. We used a variety of prints and plains and added some texture through the pompoms when creating the Christmas tree to lift the design.
But of course, you are not limited to adding these appliques to clothing, why not make a Christmas Stocking and add a character to the front, or you could purchase our Billie T-shirt and Sammi Sweatshirt add one on the front. If you are new to appliqueing and want to know more, you can view our how to applique here.