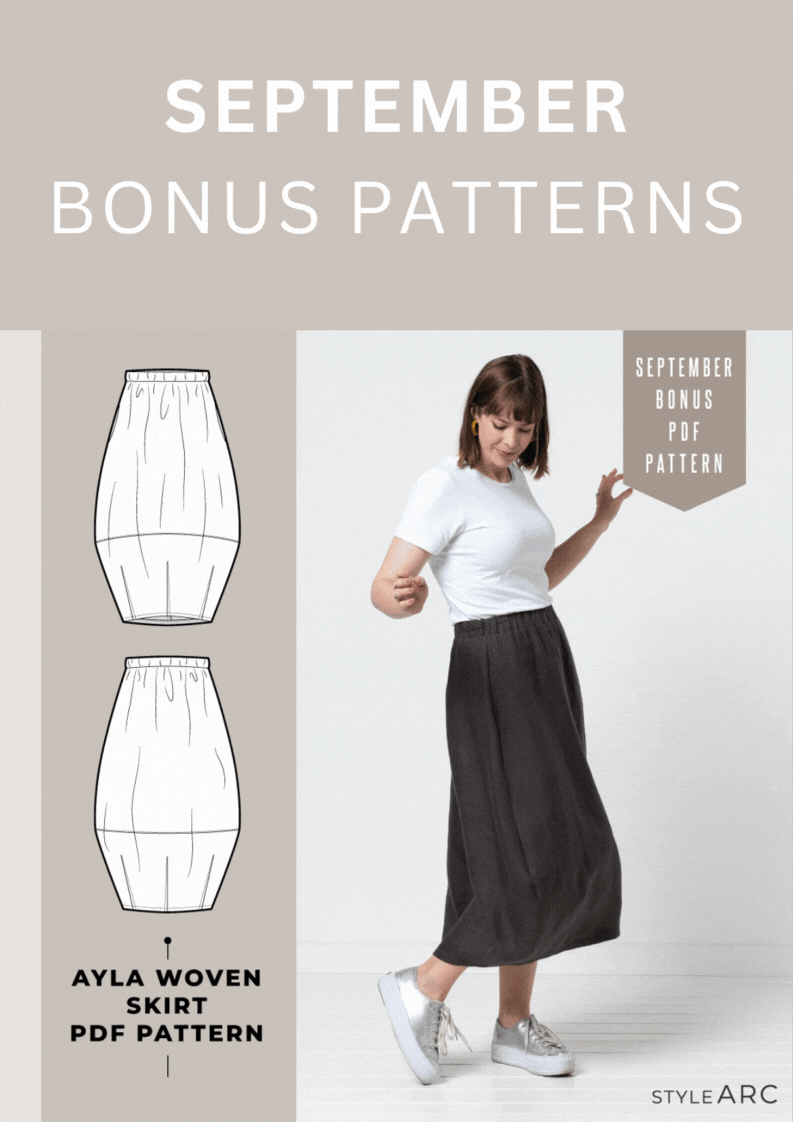 New month = new bonus patterns!
This month you can choose either the Ayla Woven Skirt or Besharl Knit Tee as your FREE PDF sewing pattern when you purchase any other sewing pattern on stylearc.com until 30 September 2023!
The Ayla Woven Skirt is an easy to wear and easy to sew skirt with a unique cocoon shape created with 6 darts at the hem, an elastic waist and inseam pockets of course!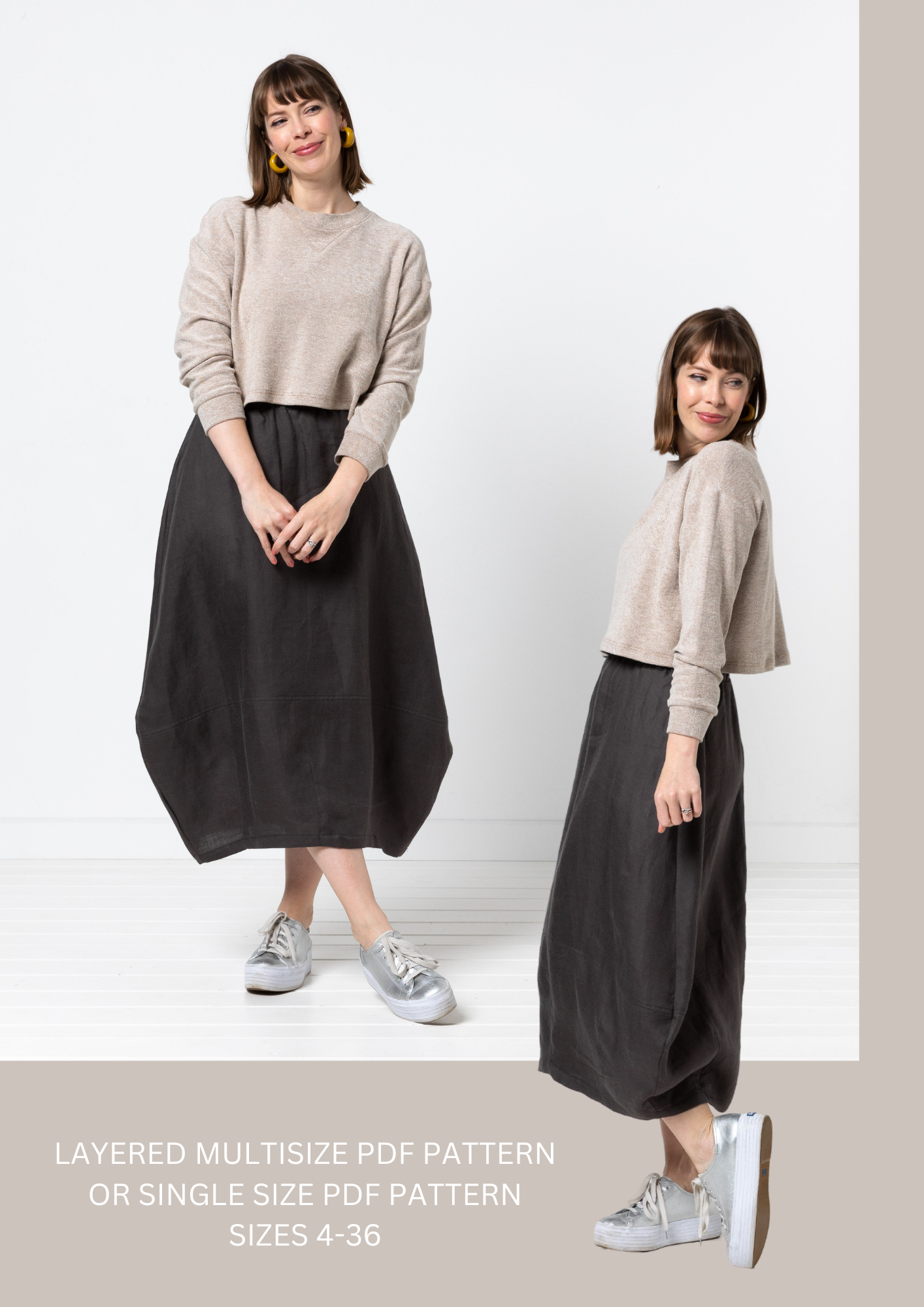 The Besharl Knit Tee is a modern incarnation of a classic tee with angled front design lines, extended shoulders and back panel that can be made in a contrast fabric.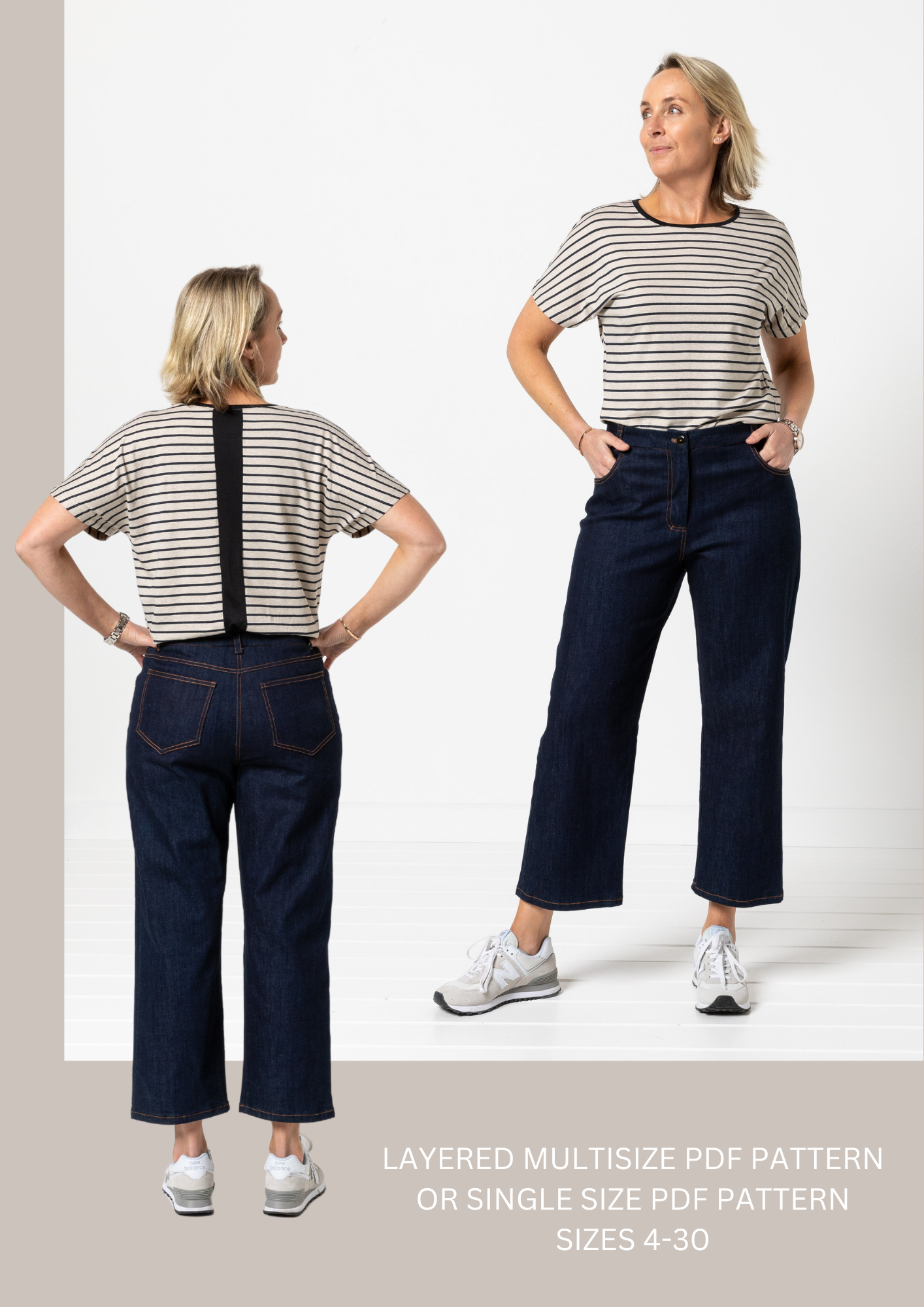 Style Arc Bonus Patterns are now available in PDF format only so be sure to select this format when adding your bonus pattern to your cart. ⁠