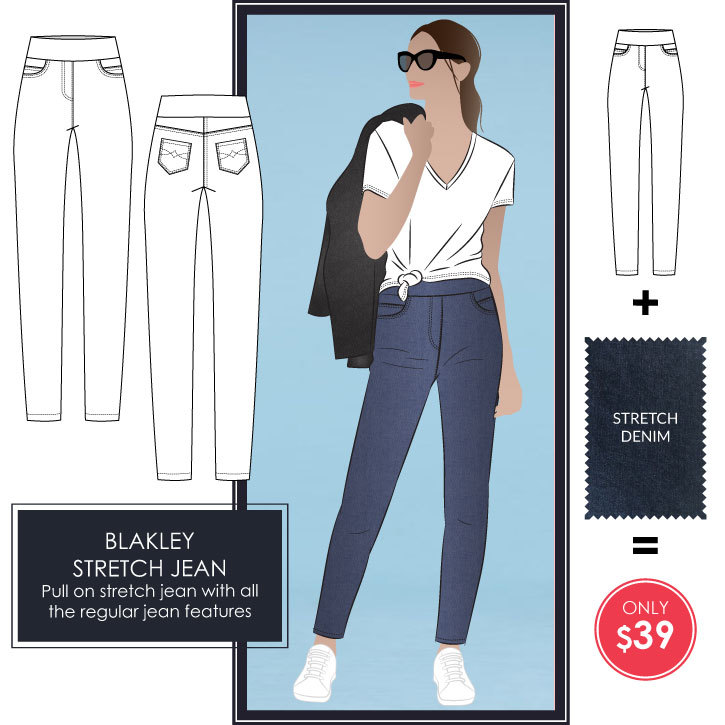 Hi again everyone!
We have worked on this pull-on jean sewing pattern to get the fit spot-on for girls of all sizes. The Blakley Stretch Jean has a slim-fit leg, elastic waist and all the usual jean details. It comes as a paper pattern or PDF download or through Etsy.
We are offering Blakley as a fabric bundle with an Indigo Stretch Denim you will love. At 300 gsm, it's the perfect weight for the perfect jean. You will receive enough fabric in your bundle to make your size. Be sure to wash your fabric before cutting out your jeans.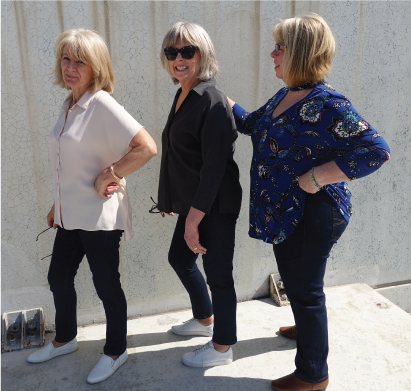 Blakley Stretch Jean shown here in sizes 8, 12 and 20.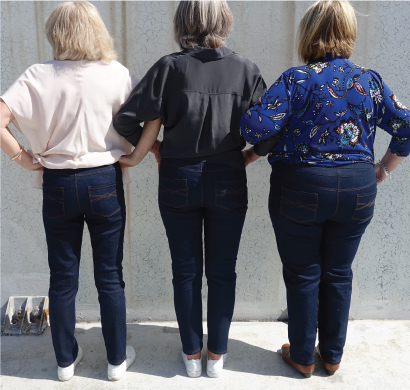 Back view of Blakley Stretch Jean.
One more thing! We've just added a "SALE" section to our website. Everyone loves a discount, so we've reduced the price on some of our back catalogue styles in this new section of the store. We'll mix the styles up from time to time as well. You never know, that pattern you've been looking for just might be in there? Check it out!