We are excited today to offer a new outfit as a discounted sewing pattern bundle for women, the Parker Outfit, available as Paper and PDF sewing patterns right here on our site and on Etsy.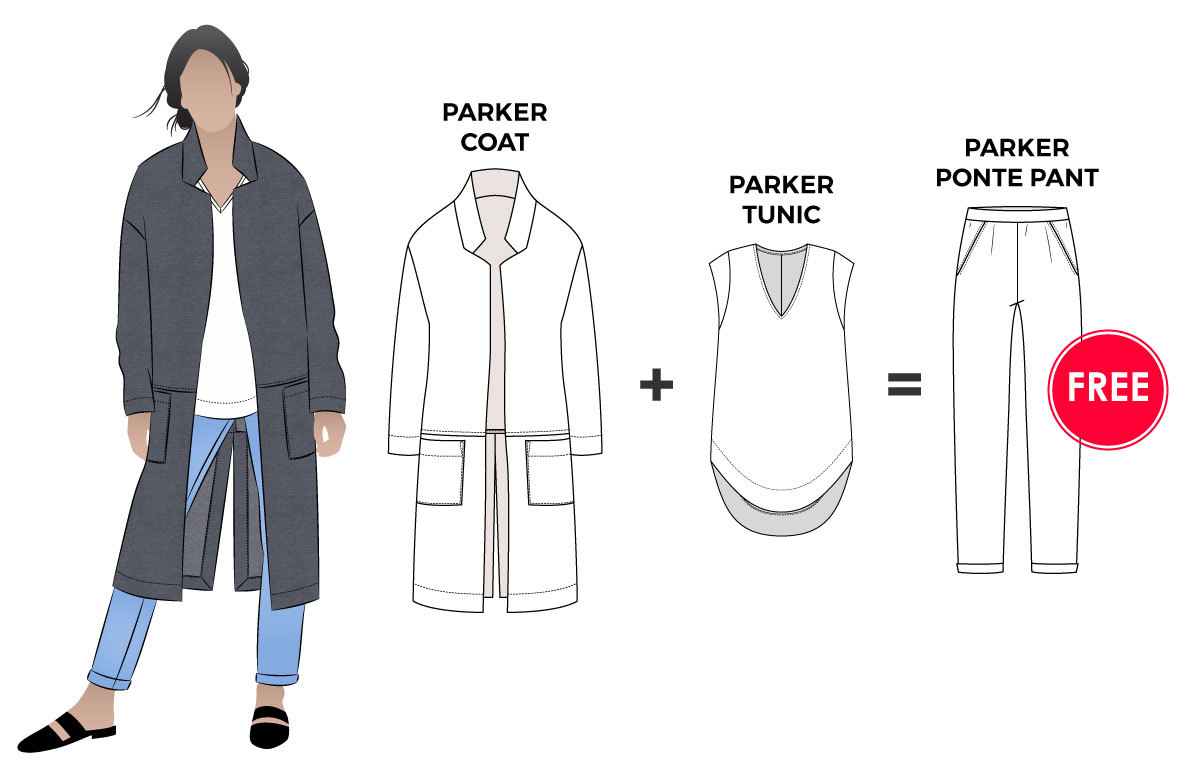 With a big nod to street style, the relaxed Parker Coat (Paper, PDF, Etsy) will fit nicely into your wardrobe. This coat sewing pattern for women features functional pockets and a dropped shoulder line. It pairs extremely well with our cuffed Parker Ponte Pant sewing pattern (Paper, PDF, Etsy) and our not-so-basic Parker Tunic sewing pattern (Paper, PDF, Etsy). The Parker Coat can be made in either knit or woven fabrics.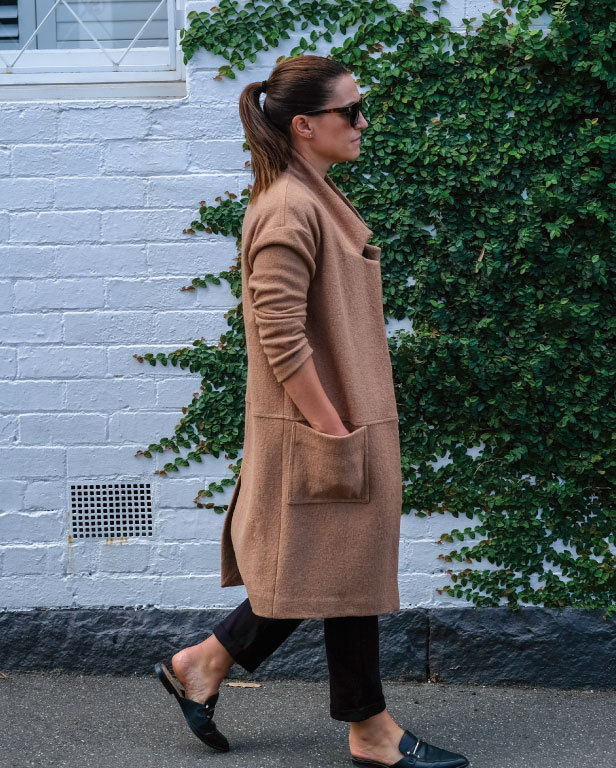 This fantastic sewing pattern bundle can be transformed into very different looks simply by changing the fabrications.
These three items will be on high rotation in your wardrobe.
Of course, each pattern can be purchased separately, but if you purchase the Parker Outfit (Paper, PDF, Etsy), you will get the Parker Ponte Pant sewing pattern absolutely free.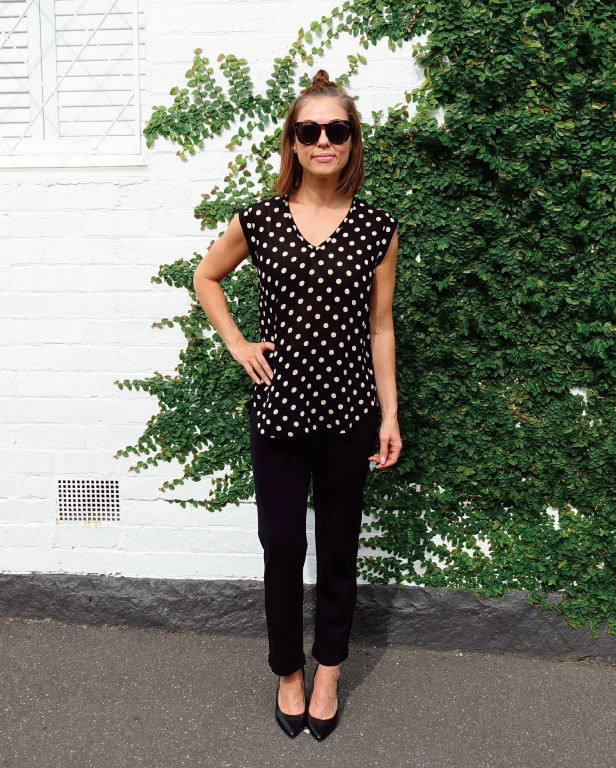 The Parker Tunic (Paper, PDF, Etsy) looks great in a plain or a print. We made ours in a lovely print silk, as shown on our beautiful model, Chelsea. It features wide hem facings and a bias cut cap sleeve.
The Parker Ponte Pant (Paper, PDF, Etsy) is ankle length, with a straight cigarette-shaped leg, turn-up cuff and back patch pocket.
MARCH 2018 FREEBIES
Each month we offer our free patterns of the month – free with every purchase, but only at www.stylearc.com. This Style Arc offer isn't available anywhere else! In this special month of March 2018, we are offering a choice of these two wardrobe staples: the flippy Gorgeous Gore Skirt sewing pattern, which is not only flattering, but a quick and easy sew, and the layered-effect Kylie Knit Top sewing pattern that suits all occasions.
Gorgeous Gore Skirt (Paper, PDF, Etsy)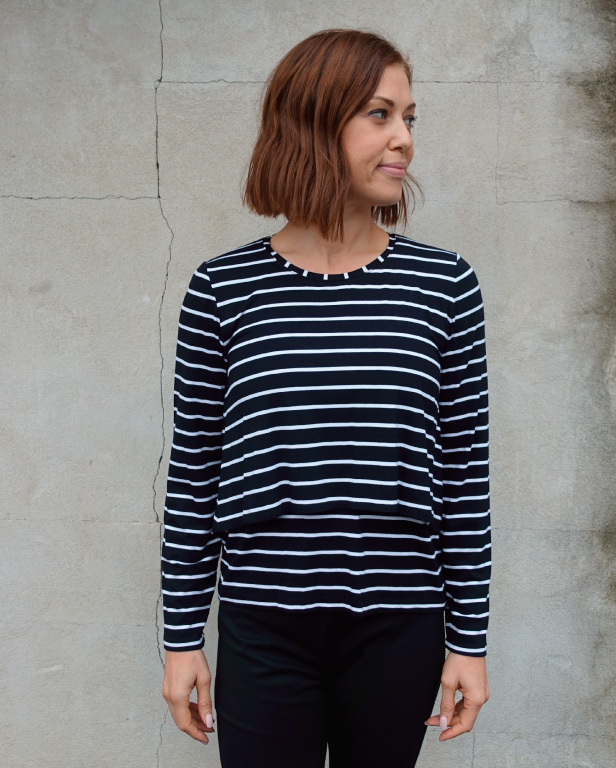 Kylie Knit Top (Paper, PDF, Etsy)
Until next time, happy sewing!