For those new to Style Arc, we sell a small range of fabrics in very limited quantities, but only when we find a perfect fit for our styles. Stretch Bengaline is still one of our absolute favourites! We have two new gorgeous colours of our famous Bengaline fabric in store now – Kalamata and Latte.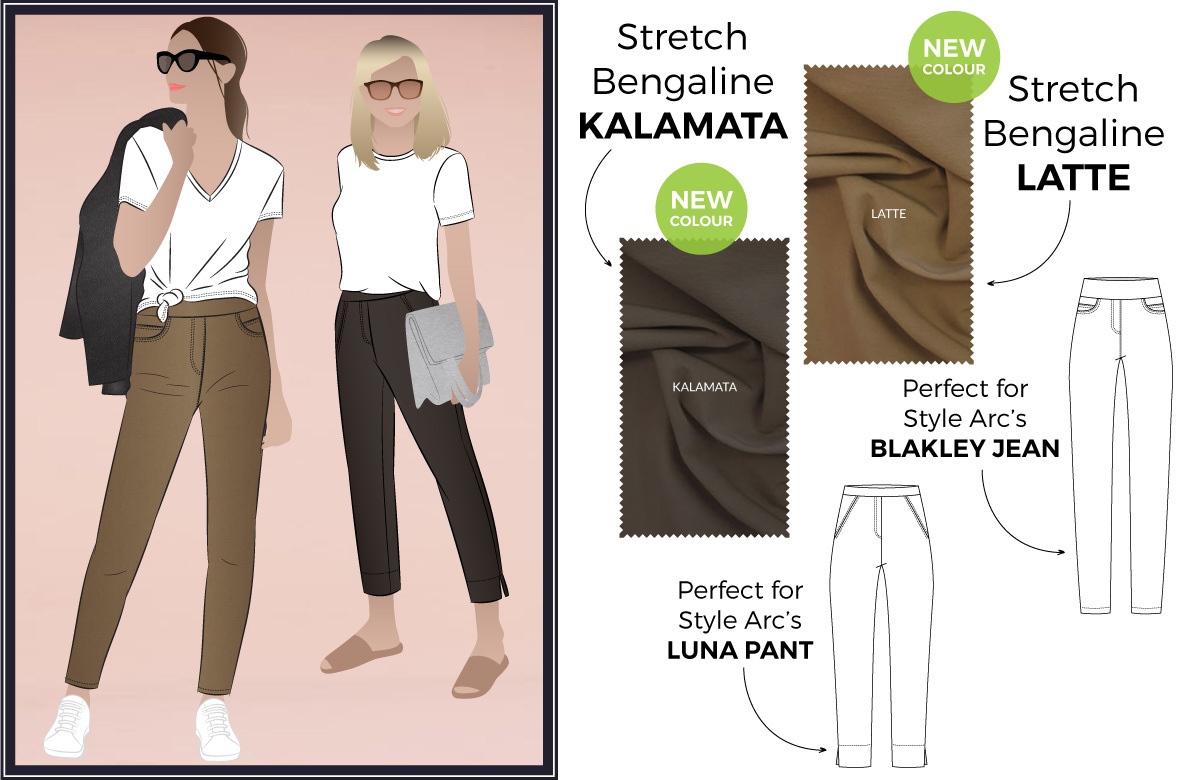 Kalamata is a very dark greyish olive colour while Latte is a gorgeous caramel. Check them out now.
Our stretch Bengaline is such an amazing fabric. It works like magic. So many of our pant styles have been designed with this fabric in mind. Bengaline gives you a sharp tailored look but the stretch allows you to create a perfectly comfy pull-on pant!
Looking for some Bengaline inspiration? Check out the Luna Pant (paper, PDF), Blakley Jean (paper, PDF), Sage Pant (paper, PDF) and Darla Stretch Woven Dress (paper only).
Until next time, happy sewing!