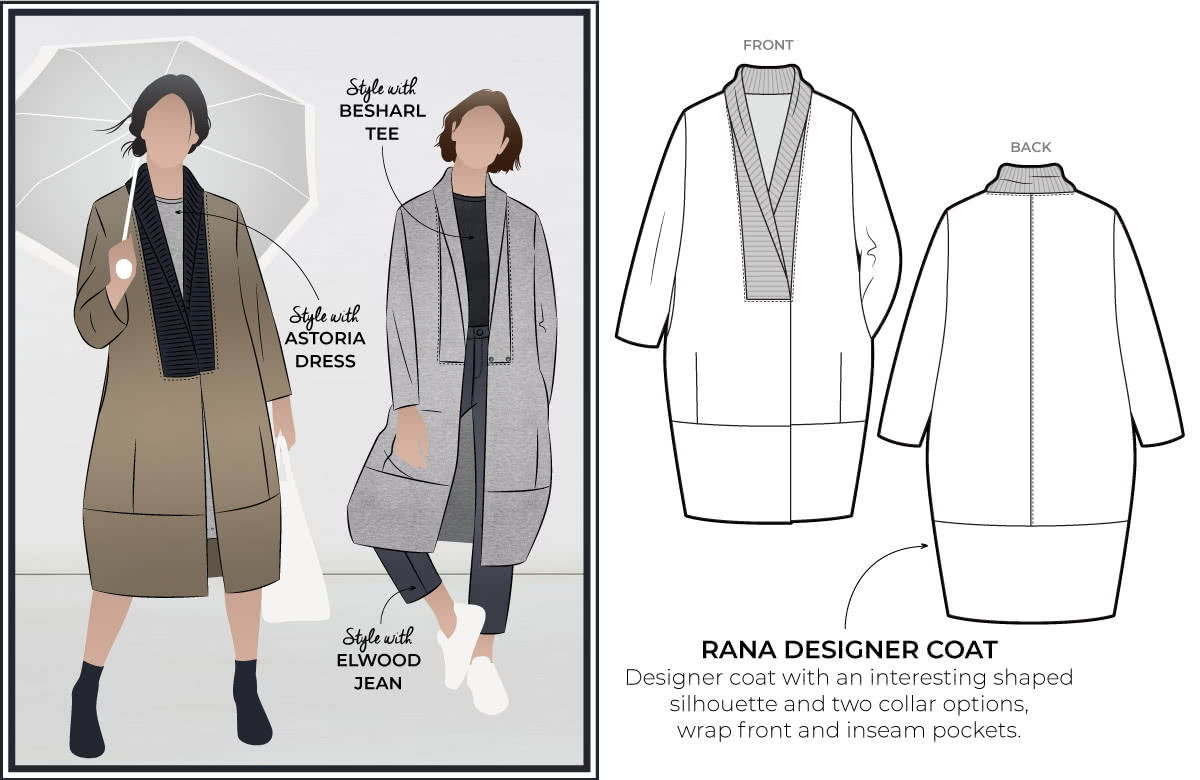 Introducing the ever so cool Rana Designer Coat sewing pattern. The carefully considered details of this designer coat sewing pattern puts it in a category of its own. Darts from the front seam and doubled lower panels help to create the unusual relaxed shape. We have created two collars patterns that you can use, depending on the look you are after! Use a rib knit if you are wanting more of a snug look with the collar hugging your neck, or you can choose the shaped woven collar pattern that falls into a shawl collar. The wrap front can be secured with snaps or one of your favourite pins, or even left open for a more casual and relaxed look.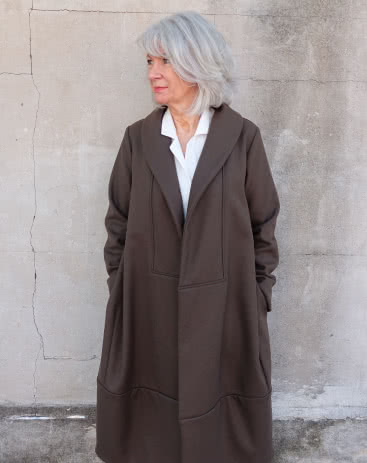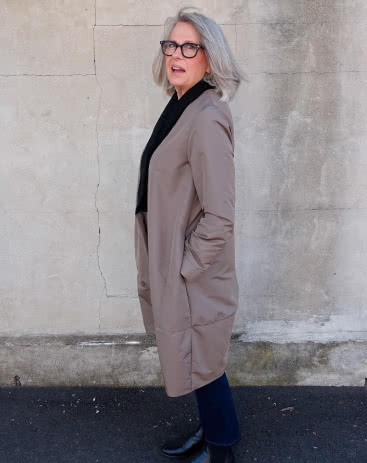 Formats available in this gorgeous coat; paper single-size, paper multi-size, PDF single size and PDF multi-size.
Don't forget when purchasing a pattern from our site you are able to pick up our monthly freebie! For the month of October, we have the Ascot Tunic and Belt and the Kendall Knit Top to choose from – they are both fabulous patterns, so dont miss out on adding this freebie to your cart!
Until next time, happy sewing xx