Today, we're excited to launch our new Style Arc Sewvember sewing pattern styles! We've got something very special for you this month. It has been a while since we've brought you a project that sits at the more complicated end of the sewing spectrum. Meet the Carly Aviator Jacket (paper / PDF / Etsy) the perfect project for Sewvember!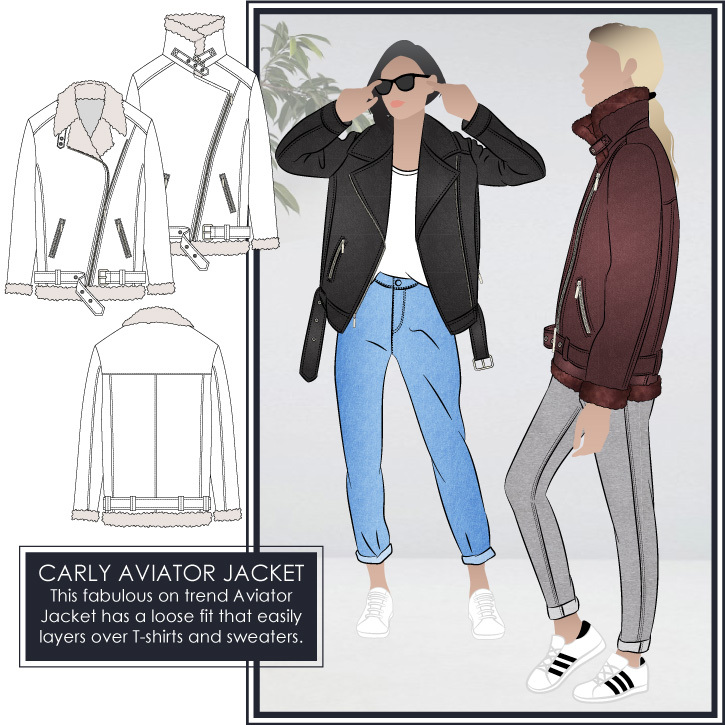 This fabulous on-trend aviator jacket has a loose fit that easily layers over t-shirts and sweaters. The slightly over-sized jacket features a low hip belt and an interesting turn back collar that can be belted for a cosy winter look.
Feeling creative and up for a challenge? This style is calling you! This jacket works well in leather and can be tricked up with a faux fur trim just like we did with our sample. Alternatively, if you are looking for a more luxe finish, you can make it in wool and fully line your jacket. Make sure you use good quality metal zips to get the genuine aviator jacket look!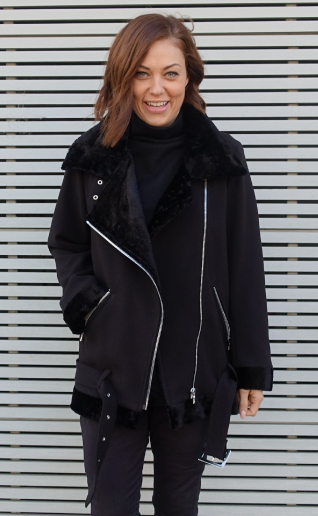 This was our first Carly Aviator Jacket sample. We chose a gorgeous black heavy wool blend paired with a faux fur trim.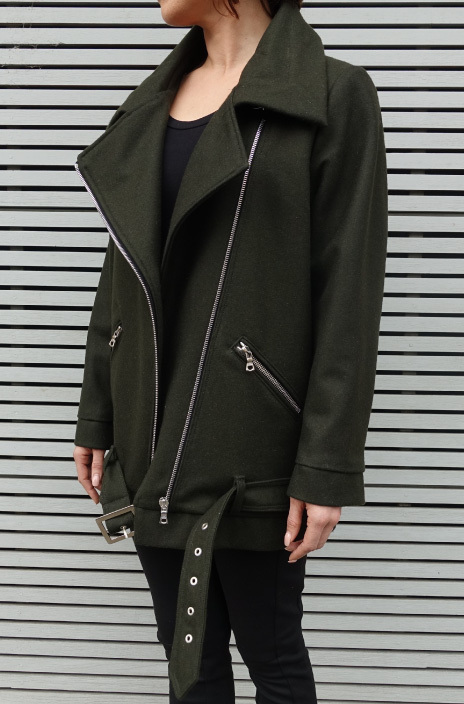 We chose a fabulous olive heavy wool melton for this Carly Aviator Jacket sample. Greens are so popular right now!
For those of you new to Style Arc, we offer you a free pattern of the month with any pattern purchase, but only when you shop at www.stylearc.com.au. Each month the freebie patterns change. This month (November 2017) you can choose from the Winnie Knit Top (Paper / PDF), a stylish square-shaped, funnel-neck sweater or the Diana Top (Paper / PDF). Just add your purchases to the cart, add your choice of freebie and you will see the voucher for your freebie available at the shopping cart. Just click on it to get your freebie for free!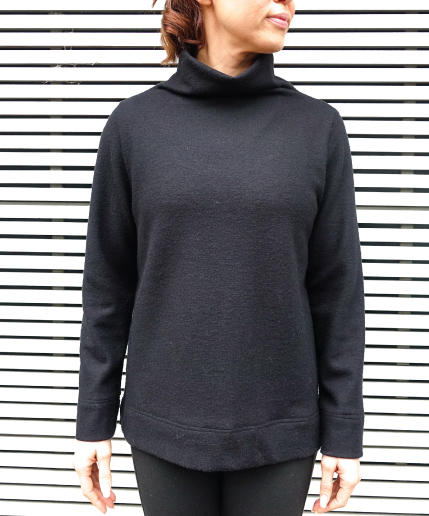 Freebie Option 1: Winnie Knit Top
(Paper / PDF)