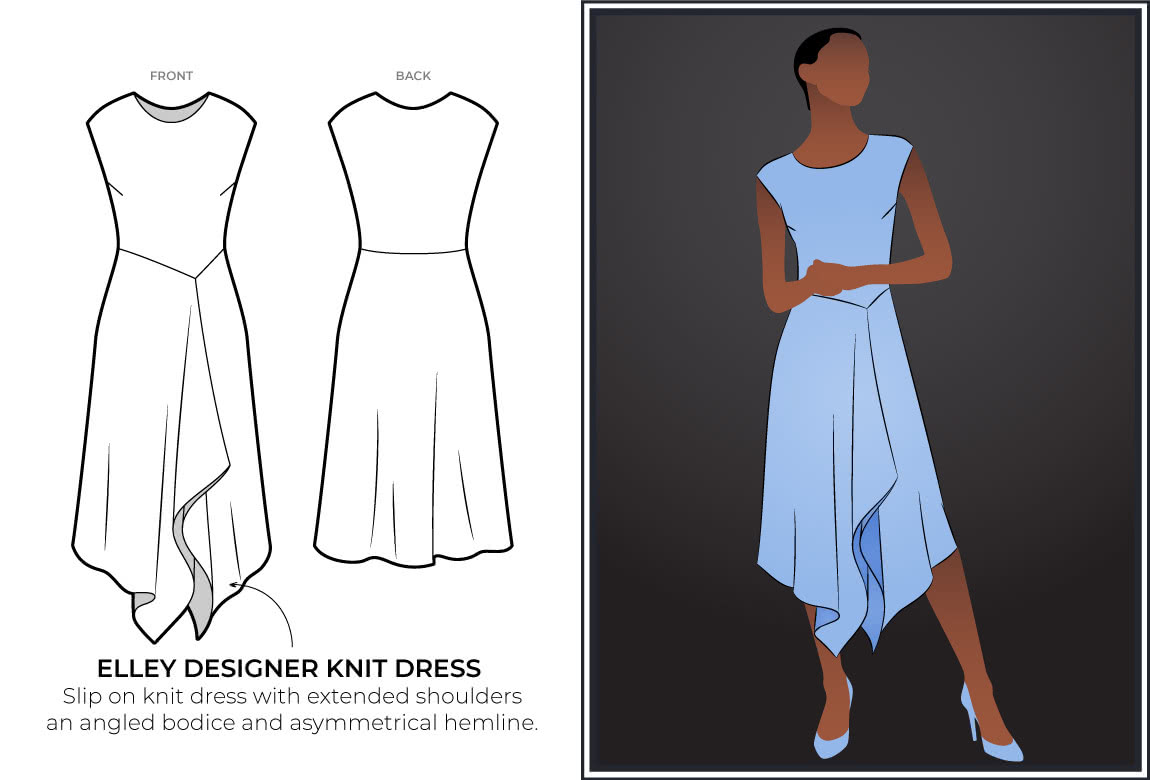 Who loves wearing knits? We do, because they are super comfy! Our latest release, the Elley Designer Knit Dress, is a fabulous dress that has been cleverly designed to give the illusion of a challenging make when in fact it's quite the opposite. With no buttons, zips or other hardware/notions required this dress is the perfect project to whip up on a Friday night or over a quiet weekend! Elley is a slip-on midi length dress that has been designed to be fitted at the bodice and flow from the waist. If you are wanting Elley for a dressier event we suggest you make it in a light ponte like we have done with our sample, as it gives the dress structure and highlights the design feature of the skirt.
Formats available: Hard Copy Single Size, Hard Copy Multi-size, PDF Single Size and PDF Multi-size.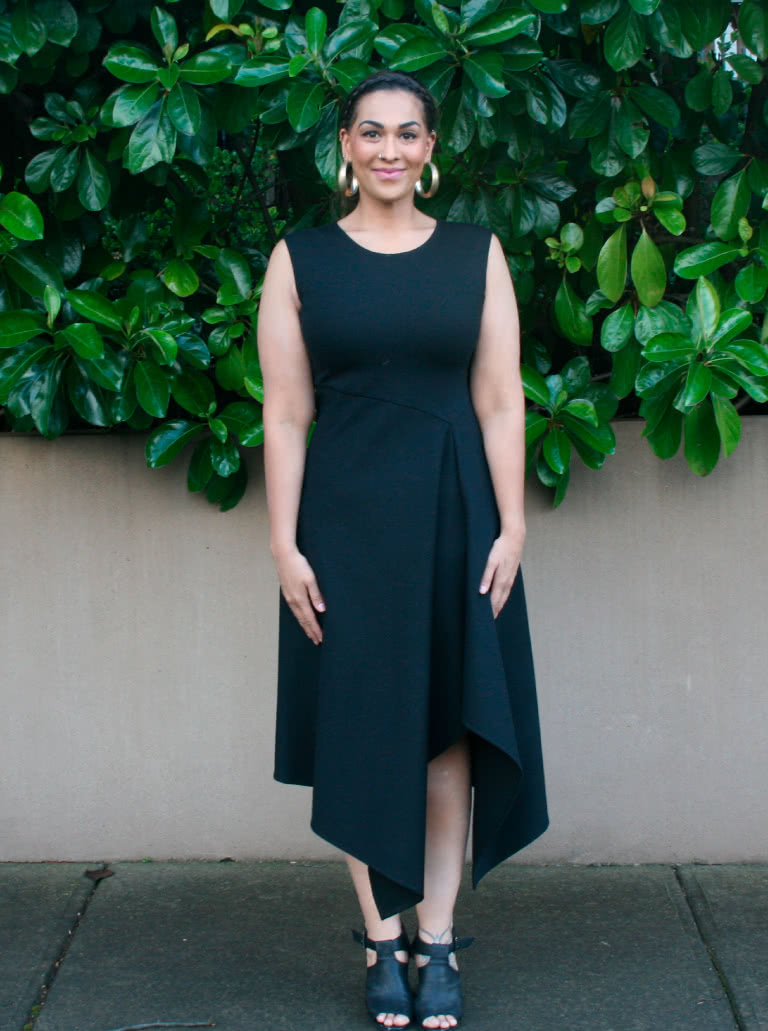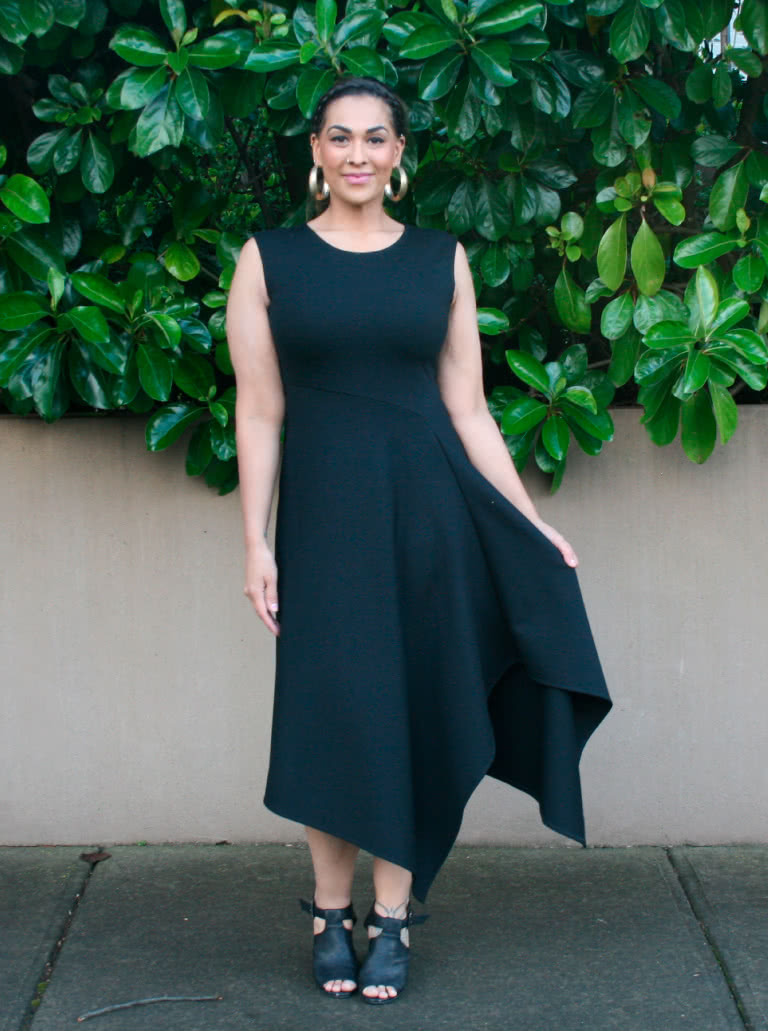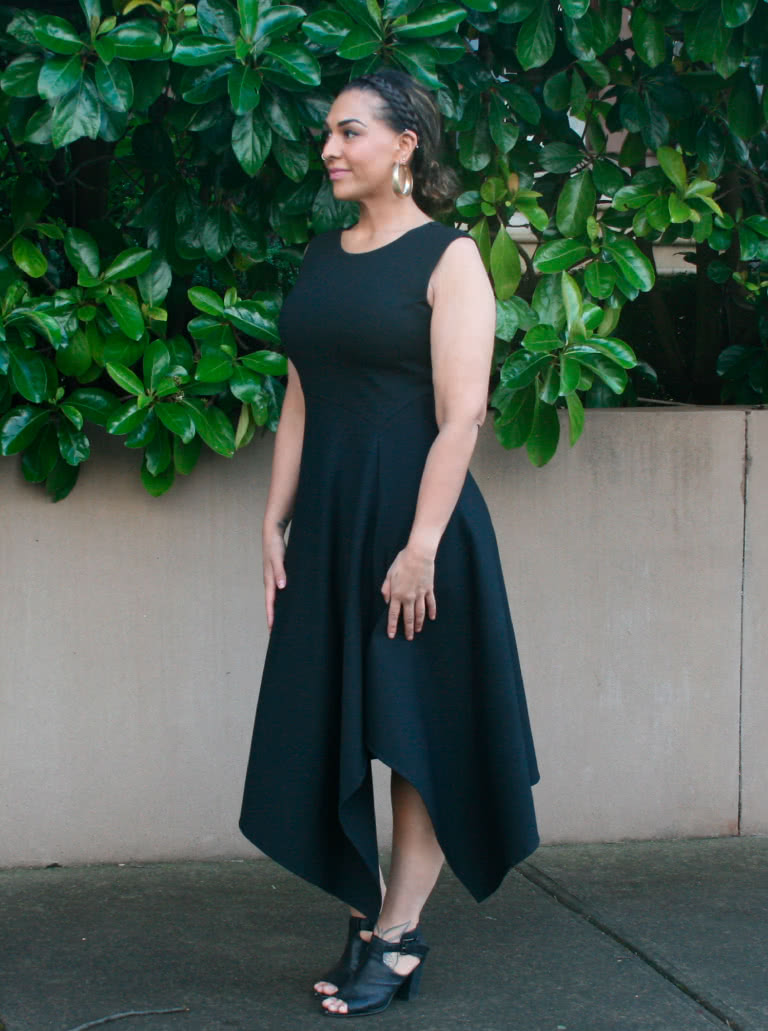 If you are tuned to our social pages Instagram or Facebook you will have read that as of yesterday Metropolitan Melbourne has been placed into stage 3 lockdown due to COVID-19. Sadly, what that means is that we at Style Arc H.Q. will be returning to limited staff in the office, as we adhere to social distancing guidelines.
We will continue to print and dispatch paper patterns using strict hygiene practices, however, it will take us a little longer to print and process your orders. Purchasing PDF patterns will be the fastest way to get your patterns.
We also ask for your patience with replying to your enquiries on limited staff. We endeavour to reply to all your messages in a timely manner but please allow 5 business days.
We would like to thank everyone for your patience in advance and we hope you are all keeping safe and well.
Until next time, happy sewing!